3 May
GameCo Exec: 84% of Players Recommend Skill Video Game Slots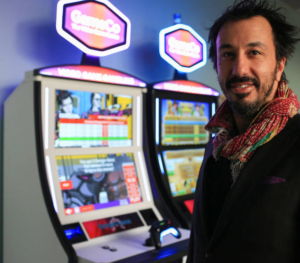 Late last year, US-based GameCo released the very first skill video game slots in Atlantic City. Known as Video Gambling Machines, or VGMs, these skill-based video slots are – according to their creator – a huge hit, and not just with Millennials, either.
GameCo's CEO Blaine Graboyes sat down for a chat with eSports Insider this week, explaining how popular the new VGMs have become at Atlantic City casinos in such a short time. He also said that, since GameCo's new skill-based video slots received GLI-11 certification in March, they're now looking to expand into many jurisdictions, including the Canada casino market.
84% of Players Recommend VGMs to Friends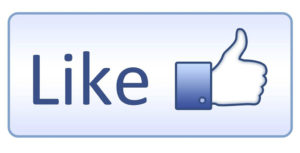 Because the new VGM models are so highly interactive, GameCo is able to collect data from players as they go. For instance, the games offer a brief tap-screen survey in which players are asked is they would recommend the game to their friends.
Graboyes was proud to say that, based on this crucial customer feedback, "84% of players would recommend the game to their friends." And as any modern marketing aficionado will attest, "There's no better marketing than social promotion amongst friends."
Skill Video Game Slots Not just for Millennials
When GameCo first began its foray into skill-based video slots, the idea was to attract the latest generation of eligible gamblers – affectionately termed Millennials – to the casino floor. VGMs were designed to appeal to this generation, who grew up on fast-paced, action-packed PC and console video games.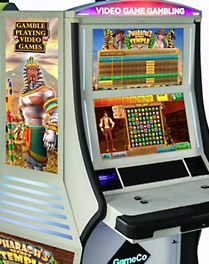 What the company is quickly learning, however, is that more than Millennials, aged 21-34, are playing their skill video game slots.
Their first VGM release, Danger Arena (and upgraded Danger Arena: Reloaded), draws a majority of male players under 40 years of age. The next edition, Pharaoh's Secret Temple (pictured right), is an Egyptian-themed match-3 game (al la Candy Crush), and has drawn a large audience with the average player being a 42 year old female.
GameCo's latest release, Nothin' But Net, gives players 12 basketballs to shoot for the highest score, and it's attracting the largest, most versatile audience of all, including all genders and ages.
VGMs Coming to Canada Casinos
Slots fans around the world have been excited by the prospect of playing skill-based video slots, but at present, only Atlantic City gamblers have access to them. That's destined to change soon, says Graboyle, who expects their territorial expansion to grow rapidly following GLI-11 certification from Gaming Laboratories International in March 2017.
GLI-11 is the standard for US gaming companies, and sets the stage for VGM approval in other jurisdictions. Graboye said they're now looking to gain approval to install skill video game slots in other major gaming destinations throughout "Europe, South America, Canada, Caribbean and Asia".
He said the company is already beginning the launch of VGMs in South America, and that the European and Canada casino markets are the next target on their list.
"In Canada and Europe, we believe that our game library will have massive appeal given the similar interests of gamers in these territories," he told eSports Insider.
Film-Themed Skill-Based Video Slots Coming
Last but not least, the GameCo CEO said there are many new VGM titles in the works, and that some of them will be themed around Hollywood blockbuster films to attract an even wider audience.
"To date, we've announced deals with Terminator 2, Mission Impossible, Star Trek, and other massive brands with multi-generational appeal," he said. "We want to appeal to all Gamers and believe that these well-known brands will provide instant recognition and achieve wide appeal on the casino floor."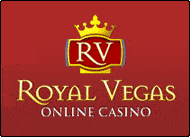 Royal Vegas Canada has been our editor's #1 pick for three consecutive years ! Great compatibility of course (iphones, mobiles and tablets) but also an exciting range of games and promotions. Excellent support teams and quick cashouts… What else to ask for ?
(Remember to gamble responsibly)