17 May
Mobile Casino Gaming: 2-in-1 Experience for Land-Based Gamblers
Casino games were first introduced to the world wide web around the turn of the millennia. At that time, brick-and-mortar casinos ignored them. Then when mobile casino gaming came along, their popularity soared, and land-based gambling establishments began to fear them. Now, they are joining together, creating a multi-channel, player-centric experience like none other.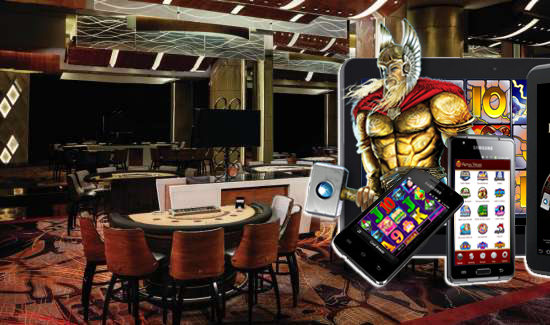 If you can't beat them – join them!
That was the general mentality that brought the online and offline realms of casino gambling together. While it's proved a great asset for operators, the advantages for customers are – in my opinion – much more worthy of notice.
Among them, there are two distinct benefits for casual and high-stakes gamblers. For the casual player, mobile casino gaming reduces their expenses dramatically. For veterans and professionals, online play can be combined with live gaming to increase comps and other rewards, and opens the doors to multi-channel opportunities.
Mobile Casino Gaming Saves Money
For players, there are two main purposes to any gambling experience. The first is entertainment. Casino games should always be played for enjoyment above all else. The second is, of course, the hope of winning money.
In order to win money, players have to spend money, but the less money they spend in the process, the more likely they are to come out ahead. If someone wins $200 on the slots, but spends $200 on other purchases at the casino, they aren't really walking away with any profit.
Land-based casinos are expensive, and that's before a single coin is spent on gambling. There's the travel expense to get there, the cost of food and beverages, and all those tips you'll be handing out in between. Even if you don't eat, and your drinks are free, you'll be tipping the waitress each time she comes, as well as dealers and the valet on your way out. It adds up quick!
Mobile casino gaming allows players to put every dollar of their bankroll towards wagering, with absolutely no extra costs on top. Plus, online casinos hand out big bonuses each time a player make a deposit, so that bankroll is going to be even larger.
2-in-1 Gaming Experience
Not all mobile casino gaming sites are linked to a land-based operator, but some of them are, and the numbers are growing. If available, regular gamblers would do well to play with linked online/offline operators, commonly known as omni-channel, or multi-channel, gambling destinations.
A registered player can have a linked account that builds comp points on both ends. By participating in the operator's mobile casino gaming experience, they could earn a free stay in the hotel, free credits for live games, and may become eligible to play in a slots or blackjack tournament at the land-based casino.
Combining live and online gaming is great for poker players, too. Many operators will encourage their players to utilize both channels by qualifying them for exclusive opportunities. Earning enough comp points at the online poker tables, or performing well enough in an online tournament, could earn them a spot in a live invitational, and vice versa.
Even the famous World Series of Poker has merged the worlds of online and offline play, hosting the very first online bracelet event at the 2015 WSOP in Las Vegas. It was such a grand success that it was brought back for the 2016 WSOP, and has been expanded to encompass three online bracelet events this year.
Clearly, mobile casino gaming has become a welcome addition to the land-based gambling industry, and it's a relationship sure to benefit players and operators for many years to come.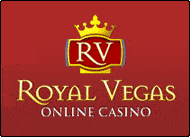 Royal Vegas Canada has been our editor's #1 pick for three consecutive years ! Great compatibility of course (iphones, mobiles and tablets) but also an exciting range of games and promotions. Excellent support teams and quick cashouts… What else to ask for ?
(Remember to gamble responsibly)