24 May
NetEnt 'Challenge' as Entertaining as their Mobile Casino Games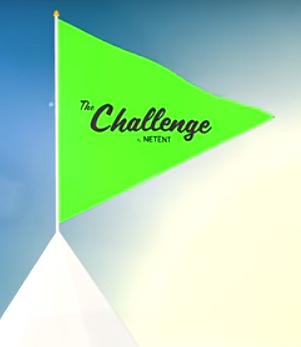 NetEnt is one of the iGaming industry's most famous mobile casino games development firms. For years, their interactive 3D slots have enthralled players all over the globe. Now days, the company is dazzling the public in new ways, and building upon the entire staff's teamwork skills at the same time.
Earlier this month, NetEnt launched 'The Challenge'. This ultimate team-building campaign has been in the works for months now, and it's all being aired over the internet as a weekly web series.
How does NetEnt intend to teach its staff to utilize teamwork in such a way that the general public would want to watch? By sending four employees, with no prior experience, into the highest reaches of the Alps.
Wait, what? That's crazy! These people make mobile casino games, they don't climb mountains. Yes, it is certainly an out-of-the-box concept – one that's so crazy, it just might work.
The Challenge by NetEnt
NetEnt chose four of its employees, Averil (live casino trainer), Tomas (art director), Alice (game mathematician) and Dhiraj (developer), and sent them into the Alps. Working together, they will have to ascend one of the world's highest mountains. They won't exactly be alone, though.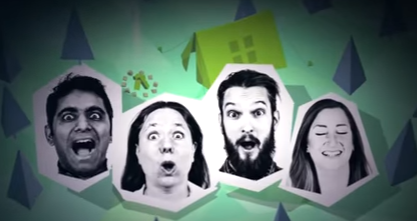 From remote locations, all 900 of NetEnt's other employees will be helping "core team", coming up with innovative ideas and ways to help them overcome obstacles and reach the summit.
The Challenge Weekly Episodes
NetEnt began airing The Challenge on May 8, with new (approximately) 10-minute episodes uploaded every Monday. They've managed to make this unique team-building campaign just as entertaining as any of their mobile casino games by infusing humor into each episode.
For example, three of the four team members chosen for the ascent were pranked with an ulterior motive before being informed that they were among 'the chosen'.
Episode 1: The Booking, introduces us to The Challenge, and the first two climbers, Averil and Tomas.
Episode 2: The Film Director, informs Alice and Dhiraj that they'll be the final two members of the core team.
Episode 3: The Climbing Guide, is all about preparation. Each of the core team members, who are entirely inexperienced in the upcoming task, are taught the fundamentals of rock and mountain climbing.
Episode 4: The Innovators, gives viewers a peak inside an annual traditional at NetEnt called Innovation Week. Teams from different offices work together to achieve a goal – in this episode, unlocking a mysterious suitcase – using logical thinking, problem solving, and above all, innovative ideas. These are the skills NetEnt's 900+ other employees will need to use to help the core team climb the Alps.
I, for one, have found the The Challenge to be extremely entertaining; along the lines of a reality TV show, but one that gives people a real feel for what goes on within the mobile casino games development firm. Along the way, we learn just how determined the company is to achieving innovation through teamwork and 100% staff involvement.
About NetEnt Mobile Casino Games
Founded in 1996, NetEnt has spread its wings tremendously over the last two decades. The company hosts offices in seven locations around the globe, with a staff of 900+ employees.
NetEnt produces every aspect of its business in-house, from mobile casino games design and production, to individual platforms and payment systems. That mindset has been so successful over the years, NetEnt has already processed 16-times more transactions that the New York Stock Exchange.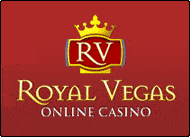 Royal Vegas Canada has been our editor's #1 pick for three consecutive years ! Great compatibility of course (iphones, mobiles and tablets) but also an exciting range of games and promotions. Excellent support teams and quick cashouts… What else to ask for ?
(Remember to gamble responsibly)