4 Sep
Learn to Play Craps Strategy with Craps Trainer App for Android
Craps strategy app for Android: Learn to play Craps w/ Craps Trainer Free or Pro edition.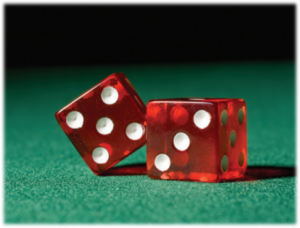 Almost every casino game ever devised can be played with some type of strategy to increase the player's chances of winning. Rarely is it possible to push the house edge into the player's favor, but knowing what you're doing, when to do it, and the expected value of each move will always give you a higher rate of long-term success.
When we think of casino strategies, the first games to come to mind are usually blackjack, video poker, and other card-based games. These games offer the ability to make decisions that effect game play. But as I said, every game—even slot machines—can be played strategically. Today, we're going to talk about a Craps strategy app for Android that gives players insight into the best bets to place at any given time.
Craps Strategy App for Android
There aren't too many craps strategy apps out there, mostly because people assume there's no real strategy to the game outside of placing bets with the lowest house edge. That's partially true, and partially not.
Bets should be made according to lowest house edge, but the situation changes frequently, depending on a shooter's come out roll. And some bets have to be made is special increments for optimal payouts. Knowing what bets to place, when to place them, and how much they should be, is crucial.
Craps Trainer is currently the best Android app available at the Google Play Store. I'm not saying it's perfect, but most craps apps are only designed for fun, teaching the rules, but not the odds. This one does that, and more.
Craps Trainer comes in two versions:
We'll take a brief look at the differences between the two, and whether it's worth paying US$3.99 for the pro edition.
Craps Trainer Free – Android Strategy App
Craps Trainer Free has some great qualities. The interface is clean and easy to navigate, and users will learn how to play craps with clear rules defined for each type of bet. This is, after all, the hardest part about playing craps – understanding the rules for each bet.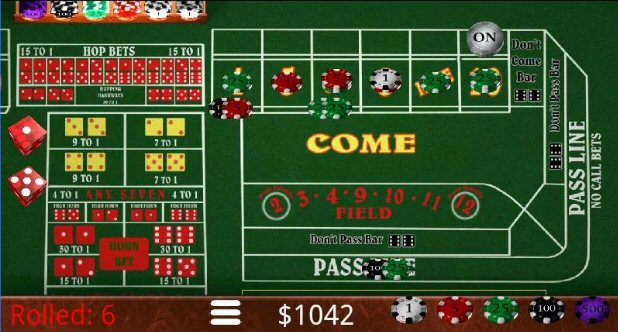 This app provides the exact odds for each bet you want to make. Users should be able to understand, based on those odds, whether it's a good bet or not. The better the odds, the better the wager.
It also supplies betting advice that tells users the optimal amount to bet on a specified wager. This is handy for special bets that must be made in exact increments, based on the initial come out roll bet. Players can also view their win/loss rates at any time, and reset the win/loss status at will.
Craps Trainer Pro – $3.99 on Google Play
Is it worth upgrading to the pro edition of this craps strategy app? that really depends on how serious you are about learning proper rules, odd and strategies for craps. If you really want to increase your edge, I would have to say yes. Here's why.
The most important thing that Craps Trainer Pro provides (and the free edition doesn't) is an upgraded betting adviser. The game provides ongoing advice as to which bets should and should not be made, and at what size each bet should be placed to avoid being rounded down.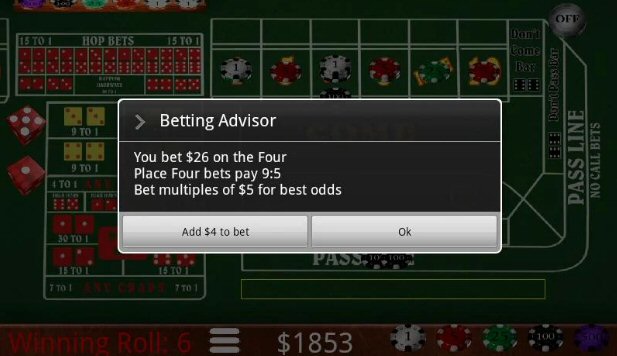 Craps Trainer Pro also employs a genuine RNG to randomize the rolls. The outcomes have the exact same probability as they would in a land-based casino, or real money RNG-based craps games found online.
Many other Craps apps are intentionally designed to let the players win a bit more often. While this increases the entertainment value, it can give players a false sense of hope in real situations. Even Craps Trainer Free seems to be a bit one-sided in terms of realistic outcomes.
If you're serious about learning how to play craps with an effective strategy, the $3.99 cost of Craps Trainer Pro is worth it.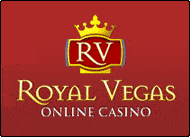 Royal Vegas Canada has been our editor's #1 pick for three consecutive years ! Great compatibility of course (iphones, mobiles and tablets) but also an exciting range of games and promotions. Excellent support teams and quick cashouts… What else to ask for ?
(Remember to gamble responsibly)