6 Sep
Poker Pro Doug Polk challenges Tom Dwan to $5M Heads-Up
Doug Polk issues a $5 million heads-up challenge to fellow US poker pro Tom Dwan via YouTube.
American poker pro Doug Polk is among the top professionals in the world today. Following a career that began in the online poker realm, he's amassed over $8.8 million in live tournaments. His fame grew tenfold in June, when he took down the prestigious WSOP High Roller for One Drop, worth over $3.6 million.
Needles to say, the 28 year old poker phenom has got a lot of followers. More than 140,000 subscribers currently tune in to his YouTube channel, Doug Polk Poker. Yesterday, they were in for a unique surprise when the young poker pro issued a multi-million dollar challenge to another high-profile player who's dropped out of the limelight in recent years.
Doug Polk's $5 Million Heads-Up Challenge
In typical Doug Polk fashion, the near-7 minute video was brimming with sarcasm. He started off complaining about the steady decrease in subscribers (and revenue) on his channel. The satirical message was clear… Nobody likes Doug anymore. Nobody wants to follow him. No one is interested in what he has to say, or his accomplishments on the felt. Woe is me!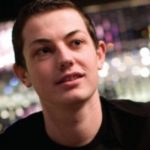 Also in typical Doug Polk fashion, he blamed his troubles on others – namely Tom Dwan, who is cheered every time he does anything. At least, that's the way Polk sees it. And the fact that Dwan, known for years throughout the online poker world as "durrr", suddenly made an appearance after a multi-year hiatus, really got Doug's blood boiling.
Hardly a week ago, Tom Dwan appeared alongside Dan Balzerian and Bobby Baldwin at a high stakes poker table in Las Vegas's Aria Casino. It made headlines across the boards.
"Breaking news! This just in! Our top story tonight: Poker player plays poker", emphasized Polk. "How is that journalism?"
Having determined that the world will always love Tom Dwan, "no matter what he does", Polk went on to comically bash himself for accomplishing nothing newsworthy since his WSOP high-roller win – nothing positive, at least. He wrangled with his jealously towards Dwan, and the fact that everyone recognizes it. Then, he had (or rather, staged) an epiphany.
"I have an idea," he pondered. "This might be the most expensive mistake of my entire life. I know what I'm up against. I understand. This could be the end of my poker career, but I have to take my shot!" Polk dramatized.
"To become the best, you have to beat the best," he continued, blabbering on for a few moments before finally spitting it out…
"Tom Dwan, I challenge you to a heads-up no-limit match for five million dollars!"
As an after-thought, he added, "We're going to have to have an escrow, though." It was an obvious jab at Dwan's failure to complete the Durrr Challenge against Dan Jungleman Cates that began in August 2010, and fizzled out soon after.
Will Tom Dwan Accept the Challenge?
It's been less than 24 hours since the video aired, but so far, there's been no response from Mr. Dwan. Polk made a point to ask his subscribers to help spread the word, making sure his rival gets the message.
I for one would love to see these two go head to head. Doug is—as he pointed out—the underdog in this challenge, but he's right about one thing. If Tom Dwan accepts, and these two poker pros face off on the felt for $5 million, it will surely give Polk the boost in press and YouTube revenue he's so desperately vying for.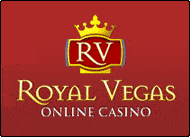 Royal Vegas Canada has been our editor's #1 pick for three consecutive years ! Great compatibility of course (iphones, mobiles and tablets) but also an exciting range of games and promotions. Excellent support teams and quick cashouts… What else to ask for ?
(Remember to gamble responsibly)