7 Sep
How to Find the Loosest Online Slots Games
Learn tricks of the trade for finding the loosest online slots.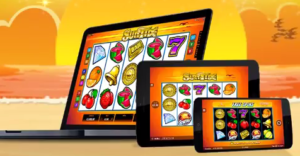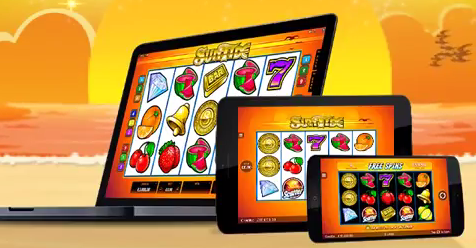 There are some very extreme difference between slot machines at online casinos and land-based gambling halls. I'm not just talking about the obvious ones, like crowds, convenience and game availability, either. I'm referring to profitability for the player, and knowing which games are more likely to deliver it.
If playing loose slot machines is your goal, online casinos are certainly the best place to find them. These games have an average return to player (RPT) of 95-98%. Compared to land-based casinos, where the average is more like 87-92%, all online slots are very loose.
But today, we're going to talk about finding the loosest online slots. The ones that carry the higher 98% RTP, rather than the lower 95%. Unfortunately, it's not as easy at it is as a land-based casino, where the loosest slot machines are always found in a central location, visible from all angle of the gaming floor.
Loosest Online Slots – New Games
Online games are complied on a list, so you're going to have to do a little digging to expose them. Fortunately, there are a few tricks of the trade that can help.
One way is to play slot machines that have just been released by their software developer. Microgaming, for example, launches at least two new digital slots every single month. It's not a guaranteed method, but the majority of new online slots start with a higher RTP in the first month or two.
Online casinos often use this method to get players favoring a game. Once enough players have learned how valuable the games are, the casino knows they'll keep playing them, hoping for another good score. After that, the RTP is dropped back to a lower rate.
Lose Online Slots – Find the "Winners"
Another option is to look for the online casino's 'Winners' page. Operators love to extol their luckiest players. Again, this is a poly to get more customers on the site and playing the games, but it's good for everyone if you pay enough attention.
Look over the list of games that have been hitting the most frequently. Don't go for one that appears only once on the list, paying a huge prize. You want to play the games that appear most often on the list, even if the prizes are a bit smaller.
Human nature may tell us these are the worst games to play. After all, if they've won so much recently, chances are they'll go cold now, right? That's not necessarily true. More often than not, these games win so often because they are the loosest online slots. Therefore the ones with the highest RTP.
And if you happen to find one of the newest slots releases appearing multiple times on the Winner's page, all the better! This confirms that the game has been launched with a high RTP, and is the best option for your wagering dollars.
Best of all, since you're playing over the internet, you'll never have to worry about someone else occupying the site's loosest online slots. It's one of the wonders of the digital world. Good luck, and remember to play responsibly!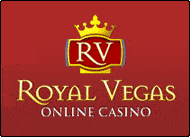 Royal Vegas Canada has been our editor's #1 pick for three consecutive years ! Great compatibility of course (iphones, mobiles and tablets) but also an exciting range of games and promotions. Excellent support teams and quick cashouts… What else to ask for ?
(Remember to gamble responsibly)