15 Sep
Realistic Games launches pair of New Casino Games with Beach Theme
Realistic Games introduces Sunset Reels Slot and Shore Thing Pull Tab, a pair of beach-themed new casino games for desktop and mobile.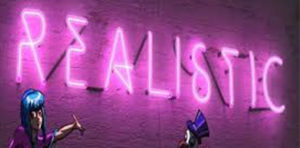 The creative team over at the digital development firm Realistic Games has been awfully busy over the summer. One might wonder if they endured a bit too much sand and sunshine at the beach. It would certainly explain two of their latest game releases, each carrying a beach side theme.
A few weeks back, the company announced the launch of four new casino games. Among them were a pair of beach-crazed titles. One is an interactive slot machine, Sunset Reels. The other is an instant win pull tab game, cleverly named Shore Thing.
Exploiting the Simplicity in New Casino Games
The company is especially proud of its new instant win games. Andy Harris, CEO of Realistic Games, commented on the latest installments, and the rigorous approach they take to supplying content in the digital gaming world.
"We're thrilled to introduce our new selection of instant win games, which put a popular offline product at the fingertips of online players," said Harris.
"We place a great deal of focus on listening to the feedback of our operating partners," he explained. "These new releases meet their demand for an innovative and accessible game type that is extremely simple to understand and play."
The phrase "extremely simple" couldn't ring more true. The Sunset Reels Slot is as simple as it gets; a classic 3 reel game with no special features to speak of. Likewise, the Shore Thing Pull Tab embodies simplicity in all ways. Akin to their physical counterparts, players merely slide their finger or mouse from right to left to pull each tab back, revealing a win or loss.
Before I give too much away, let's take a quick look at these new casino games from Realistic.
Sunset Reels Slot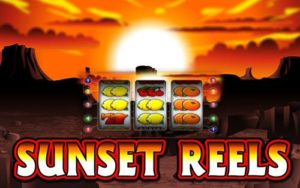 As previously mentioned, this is a modest, 3 reel slot machine with a very classic fruit-filled motif. Bets are available on a sliding scale of $0.25 to $2.00 per spin. The symbols include Red 7s, BARs, watermelons, oranges, plums, cherries and lemons, paying high to low in that order.
There's only one special function to speak off, and it's not one you're likely to come across very often during gameplay. Any time the same symbol happens to cover the entire 3×3 grid of reels—known as a Full House—all corresponding payouts double.
Shore Thing Pull Tab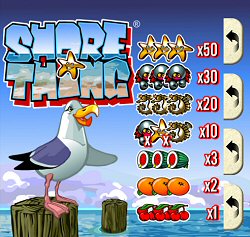 Like its reel-spinning cousin, Shore Thing is a pull tab game teaming with delectably fruity goodness. On the low-paying end of the spectrum, a trio of cherries, oranges or watermelons will pay 1x, 2x or 3x the respective bet. On the higher end are deep-sea critters—seahorse, crab and starfish—worth 20x, 30x and 50x respectively. A combination of all three will pay the mid-range reward of 10x the bet.
Players can swipe the pull tabs back to reveal each line of symbols—the preferred method for those who enjoy the anticipation of pull tab games. Alternatively, they can tap the circular arrow button to instantly unveil all four tabs.
Each of these new casino games are available now at all online and mobile casinos employing the Realistic Games portfolio.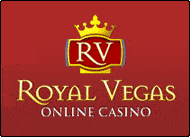 Royal Vegas Canada has been our editor's #1 pick for three consecutive years ! Great compatibility of course (iphones, mobiles and tablets) but also an exciting range of games and promotions. Excellent support teams and quick cashouts… What else to ask for ?