20 Sep
It's Not just about Making Good Games for Android anymore
Developers sucking the "fun" out of the best games for Android phones.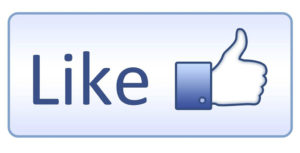 Fifty years ago, casinos thrived because slot machine developers were focused on making new games with attractive themes that players genuinely enjoyed playing. Slots manufacturers made money, casinos made money, and players had fun. It was a simple strategy that worked, and it worked well.
Long before there were any good games for Android—before hand-held, touch-screen electronics were even a twinkle in the eyes of their creators—the video gaming industry started out the same way. Most of their programming companies were in-house start-ups created by computer techs with a knack for gaming.
Most of you will know the name King's Quest, one of the most famous adventure gaming series of our time. But did you know it was created by a husband and wife duo? Ken Williams worked for IBM, and his wife Roberta was an avid fan of Apple II adventure games. Then there's Gabe Newell, a Microsoft employee who struck it rich before founding Valve Gaming and creating the mega-hit video game, Half-Life.
What these and so many other games of the 1980s and 1990s had in common was sheer, unadulterated level of entertainment. They were fun! They were immersive, drawing players into a story that lasted well beyond the value of a dollar.
New Way of Developing Good Games for Android
Technology has certainly advanced since then. Unfortunately, the creative minds of video gaming developers have not. Once again, the industry is a taking a page from their casino operating cousins, but not in a good way.
In recent years, slots manufacturers stopped focusing on the fun factor, and began focusing on the addictive nature of games instead. To do this, they had to ask the question, 'How do you coerce a player to keep spinning the reels?' And to answer that question, they spent billions of dollars on psychologists, neurologists and marketing analysts.
Scientific studies were held, using gamers as guinea pigs. What they discovered was that certain elements of a game would keep players immersed. Those elements included things like rewards for extended gameplay, and convincing players that they were winning, even when they were not.
Best Games for Android Use Same Tactics
Think about the video games and mobile apps you like the most. What is it you like about them? Are they games that make you want to keep playing, and playing, even though you should probably be doing something else?
Why do you want to play so badly? Is it because the game really is that fun, or is it because you're rewarded for playing more? Team building and city building games are notorious for this. Monster Legends and Clash of Clans require you to collect food and other resources to grow bigger and stronger. You must open the game to collect those resources. If they're ready to collect every 10 minutes, 30 minutes, an hour perhaps, you'll find yourself constantly playing the game to build faster and faster.
Players are given the impression that they truly enjoy these games, but they were created this way by design. Those scientists, head doctors and marketers—hired by big-wig corporations, not out-of-the-garage start-ups—know what triggers addictive behavior in gamers, and they're exploiting it for monetary gain.
The global rate of gambling addiction is at its highest, and even "free to play" games for Android are generating billions of dollars from in-app purchases. So the next time you come across app reviews on Google Play, all claiming to be the best games for Android, think about why players enjoy them so much. Are they really all that fun, or are they addictive by design?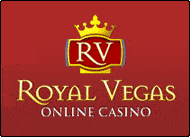 Royal Vegas Canada has been our editor's #1 pick for three consecutive years ! Great compatibility of course (iphones, mobiles and tablets) but also an exciting range of games and promotions. Excellent support teams and quick cashouts… What else to ask for ?
(Remember to gamble responsibly)