25 Sep
Synchronized Gaming with Royal Vegas Instant Play Casino
Royal Vegas Flash instant play casino available 24/7 on any device.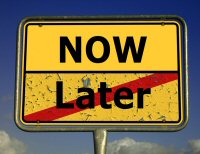 There's something to be said for instantaneous delivery of entertainment. We are a modern society with so much technology at our fingertips, we've created a demand for immediate gratification. Netflix thrives because we want to watch what we want, when we want. A cable box without DVR is an atrocity in today's households.
The demands of everyday life simply don't allow for inconveniences anymore. Thus we're often willing to pay more for modern technology that allows us to command our entertainment at will. Fortunately, the gambling industry works on a 24/7/365 basis, and there's no extra fee for that. We can go to a land-based casino at 3am if it suits us, or play an online casino any time, from anywhere, on any desktop or mobile device.
Royal Vegas Casino and its esteemed software provider, Microgaming, have spent years focusing on the future. They teamed up to provide a Flash-powered, instant play casino platform long before society demanded its expedience.
Originally, the instant play casino platform was designed to deliver dual optimization. Around the turn of the millennium, casino software required a download, with most developed only for Windows PC. As the demand for Macintosh and Linux casino software increased, Flash-based casino software rose to fill that gap.
Now, the Royal Vegas instant play platform provides omni-optimization for all major operating systems. Not just the desktop variety, but smartphones and tablets, including Apple iOS, Android, Windows Phone and even Blackberry.
What Exactly is a Flash Casino?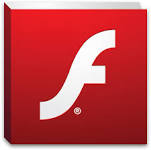 A Flash casino is one that requires no download to play. All game titles are available directly on the operator's website. The player chooses a game, and it loads instantly in a separate window.
The term 'Flash' refers to the fact that the games are built in a program language known as Adobe Flash. The vast majority of today's commercial websites use Flash technology, and every computer comes fully equipped to read it. Aside from those who know a lot about computers, graphics and web design, most of us don't even realize we're using Flash. It could be presented in something as simple as a website's navigation menu, or as intricate as a real-money online roulette game.
It's worth noting, however, that Flash isn't always a good thing. The experience, efficacy and integrity of the developer is of utmost importance.
An essay on usability problems with Flash notes that the programming language often "makes bad design easier". In Microgaming's case, fortunately, decades of experience and an innovative approach to superior production has resulted in a first-rate, graphically-rich and UGI-friendly platform.
Royal Vegas Flash Instant Play Casino Cons
There are certainly pros and cons to playing the Flash version of any casino software. Over the years, however, the pros section has lengthened, while the cons column has shrunk dramatically.
One of the few disadvantages that remains is the variety of games, but it's a prospective disadvantage at the least. Microgaming has released more than 850 unique slot machines, table games, video poker games and specialty titles in the last two decades. The instant play casino only offers a little more than half of them.
As much as we may consider a near 50% reduction in games a downside, it's hard to identify this as a genuine disadvantage when there are well over 400 titles to choose from in the Flash casino. Slots fans have access to more than 350 games, spanning classic 3 reels, video slots, all ways slots and progressive jackpots. Dozens of tables games include all of the popular varieties, and then some. The range of video poker is immense, offering games with supremely high RTPs of 99.92%. What's there to complain about?
No Longer Trading Graphics for Speed
In the past, users of the Royal Vegas Flash casino were forced to trade graphic refinement for faster load times. A downloadable platform would come with sharper imagery, because the graphic files were built into the software, and already installed on the computer. Flash, on the other hand, loads the graphics files each time it's launched. At a higher graphic resolution, this used to take quite some time.
But the internet isn't what it was back then. Today, everyone has access to high-speed internet and 4G mobile networks with lightning-fast download speeds. As a result, Flash casino developers can now integrate superior graphics into their instant play platforms. If the user happens to have trouble loading them as quickly as they'd like, they have the option of decreasing the screen resolution to speed things up.
Anyone who wants to download casino software, or a mobile casino app, is certainly welcome to do so. But in terms of efficiency, the Royal Vegas Flash casino is more than capable of satisfying the needs and whims of today's iGamers.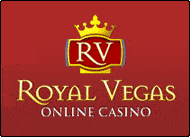 Royal Vegas Canada has been our editor's #1 pick for three consecutive years ! Great compatibility of course (iphones, mobiles and tablets) but also an exciting range of games and promotions. Excellent support teams and quick cashouts… What else to ask for ?
(Remember to gamble responsibly)