29 Sep
Pac-Man Battle Casino coming to Las Vegas
The skill-based gambling revolution is upon us as Gamblit Gaming prepares to debut Pac-Man Battle Casino at G2E 2017.
Next week, the world's largest annual gambling expo is set to take place in Las Vegas. All of the industry's biggest and up-and-coming manufacturers will be there. While slot machines are sure to continue their domination of the showroom floor, there's an unmistakable revolution on the horizon.
I'm referring to skill-based gambling devices. A few companies have already undertaken the task of providing skill gambling games to casinos. GameCo installed the very first of their kind in Atlantic City casinos last year. Gamblit Gaming has a number of them stationed throughout properties in California and Nevada.
The annual Global Gaming Expo (G2E) is set to kick off next week, and what do you think is causing the biggest stir? It's the debut of new skillful gambling games that will be on display. The one that's made the most headlines thus far is Pac-Man Battle Casino, a collaborative project from Bandai Namco and Gamblit Gaming.
Pac-Man Battle Casino
Based on what we already know about this new player-versus-player gambling machine, it should have no trouble attracting the masses. It's encased in a coffee table style arrangement, much like the PvP Pac-Man Battle Royale arcade of old.
The player's job of controlling Pac-Man has not changed, either. That yellow, 2D circle must be maneuvered around the classic game board, chomping on dots and evading those vibrant, computer-driven ghosts. Delectable fruits appear center stage to boost a player's score, while swallowing up a power berry allows Pac-Man to gobble up his spectral rivals.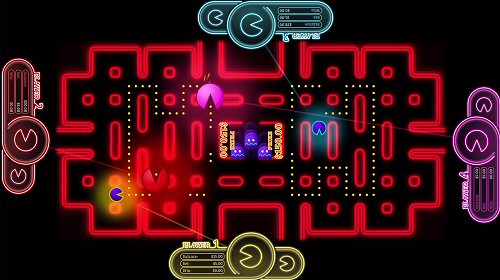 Yep, this is the exact same Pac-Man game many of us grew up on, following its original arcade release in 1980. This classic title has since made its way onto almost every video gaming console ever created. Atari, Apple, Nintendo, GameBoy, Xbox, PlayStation, and everything in between. It's even available for iOS and Android mobile devices.
The Guinness Book of World Records even honored Pac-Man with the esteemed title of most recognizable video game character (over Mario!), and the most successful coin-operated arcade of all time.
Want some more random trivia? How about this. Pac-Man's creators, Namco, had planned to release the game under the name "Puck-Man" (from the word Paku, which means to flap one's mouth). They changed their minds in the final moments leading up to its introduction for fear delinquent arcade goers would scratch out to top-right segment of the"P", turning it into an "F". Good call, Namco!
Gambling On Pac-Man Is Coming
If you think you've still got what it takes to devour dots, berries and ghosts better than your friends, you'll soon be able to put your money where you 'paku' is it at the casinos. The new Pac-Man Battle Casino game offers seats for 4 players to compete against each other. Who can last the longest? Which player will earn the highest score? Are you good enough to take home the cash pot?
We'll find out soon enough when casino managers visit the booth of Gamblit Gaming at the 2017 G2E at the Sands Expo & Convention Center Oct. 3-5. Chances are, a lot of operators will be interested in installing this upcoming skill gambling game on their casino floors.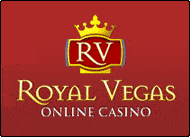 Royal Vegas Canada has been our editor's #1 pick for three consecutive years ! Great compatibility of course (iphones, mobiles and tablets) but also an exciting range of games and promotions. Excellent support teams and quick cashouts… What else to ask for ?
(Remember to gamble responsibly)