3 Oct
7 Years Later, Malfunction Voids Slots Jackpot worth $1.4M
After 7 long years, an Alabama man is ultimately denied a $1.377 million payout following a casinos refusal to award a slot machine jackpot due to malfunction.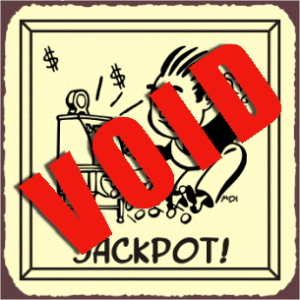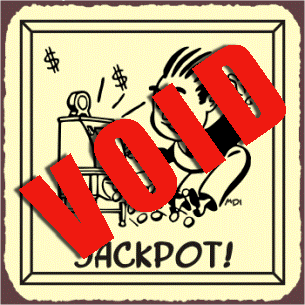 Slot machine fans are among the most common breed of casino goers. Their enthusiasm is fueled by a desire for low-cost entertainment and a thin thread of hope that they'll one day become the lucky winner of an enormous jackpot prize.
Only a minute fraction of players ever realize that dream. We read their stories all the time. The shock an awe that overcomes them is indescribable. Their plans for that new found wealth often inspire more people to play the slots, igniting a glimmer of optimism that they too could be so fortunate.
But imagine what it must feel like to hit that one-in-a-million chance of lighting up the slot machine. The bells are ringing. The dollar signs are flashing. You realize you've just hit the big one. The display says you've won hundreds of thousands, maybe even millions, of dollars!
Then, as suddenly as the awe-struck moment occurred, it's all stripped away from you. "Sorry, you didn't really win", the casino says. "The game malfunctioned. Thanks for playing, though!"
Malfunction Void Slots Jackpot
Jerry Rape knows that feeling all too well. Seven years ago, he experienced that incredible moment of overwhelming elation. He was playing one of the slots-like 'bingo machines' at the Wind Creek Casino in Montgomery, Alabama when the unthinkable occurred.
"Several noises, lights, and sirens were activated," says Jerry, who stills recalls the moment like it happened yesterday. At first, the game indicated a jackpot prize of $459,000. But the machine's jackpot multiplier feature kicked in, doubling that to $918,000, then tripling to $1,377,000.
The ensuing experience was nothing like he'd imagined, though. Instead of handing Jerry one of those big, cardboard checks and taking his picture, the casino staff took his winning ticket and told him to go home while they investigate the matter. 24 hours later he was told that he would not be receiving a payout. The slot machine had malfunctioned.
Infuriated, he did what any other person would do. He sued the casino. However, being a tribal casino, owned by the Poarch Band of Creek Indians, he was forced to sue them through their own tribal courts. The outcome, as you might imagine, was not in Jerry Rape's favor.
The court declared that the casino had sovereign immunity, therefore could not be sued.
"They said they were immune to any kind of fraud that I made in the complaint," explained Matt Abbott, Jerry's attorney in the case. "They said rules don't apply to them, [and] 'have a nice day.'"
State Court Reviews Slot Machine Jackpot Malfunction
Despite knowing that the state has no jurisdiction over the tribal area, Jerry felt had no other option. He filed a complaint with the Alabama State Court. On Friday, the ruling came down. It was a two-part verdict, neither in favor of Mr. Rape.
On the one hand, the court ruled that – as expected – it has no jurisdiction over the affairs of a sovereign tribe. Secondly, if the state did have a say in the matter, the gambler would still be out of the $1,377,000 slot machine jackpot because gambling is illegal in Alabama.
"It is well established that this Court will not aid a plaintiff seeking to recover under an illegal contract but, instead, will simply leave the parties where it finds them," reads the verdict.
Mr. Abbott said this is the end of the road for his client. There are no other avenues to pursue. "It's over", he sighed.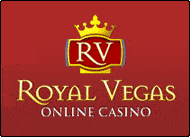 Royal Vegas Canada has been our editor's #1 pick for three consecutive years ! Great compatibility of course (iphones, mobiles and tablets) but also an exciting range of games and promotions. Excellent support teams and quick cashouts… What else to ask for ?
(Remember to gamble responsibly)