16 Oct
Future of Android Tablets uncertain in Chromebook world
Will Google Chromebooks be responsible for the ultimate genocide of Android tablets?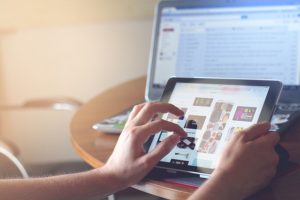 Have you thought about purchasing a new notebook or tablet device lately? You probably don't want to hear this, but there are exactly 70 days until we wake up on Christmas morning. And chances are, there's someone on your list that could use – or simply wants – some new electronic gadgets.
Smartphones are one thing. We all carry them around in our pocket or purse, using them for every task imaginable. But at home, the larger screen size of a tablet is much more appealing, especially for streaming videos and playing games.
For years, the growing series of Apple iPad products and Android-powered tablets have held our attention. But times are changing, and Google is playing a large role in the evolution of tablet-sized technology.
Chromebooks Killing Android Tablets
Most of us don't think of Chromebooks and Android devices, like the Samsung Tab series, in the same light. One is a miniature version of a laptop. The others are designed for snuggling up with on the couch. One offers a physical keyboard and built-in mousepad, conforming to small-scale computer tasks. The other is touch-screen only, and must be held or propped against something to stand.
In the last few years, Google has been incorporating all the positives of tablets into its Chromebooks, while eliminating all of the negatives – and there are a lot of those, to be honest. For starters, Chromebooks start-up instantly, and are infinitely more secure.
Consider thins – how long does it take Android to update its tablet devices? When Android 6.0 was released, it took the Samsung Galaxy Tab S2 users 253 days to receive the update. It was another 292 days before it received Android 7.0, and by the time another update comes around, users won't get it since the updates are only offered for two years after purchase.
Google issues direct updates for its Chromebooks every 2-3weeks, and guarantees a minimum of 5 years worth of update service.
Sales Soaring for Google Chromebooks
The fact is, Google's Chromebook products are now capable of doing anything and everything an Android-powered tablet can do, and so much more. It's not just tech gurus like myself that are noting either. As they say, the proof is in the pudding.
Earlier this year, a report by Gartner estimated 9.8 million Chromebook shipments went out in 2016. That marks a rise of 38% over the previous year's sales (6.8 million). Conversely, Samsung's Q416 tablet sales dropped 11.4% year-over-year, according to IDC reports.
There's no denying the fact that tablet sales are diminishing, having declined every quarter for nearly three years straight. And all the while, here's Google and its speedy, multi-functional Chromebooks picking up the slack with ease.
Look Out Laptops, Google Pixelbook is Here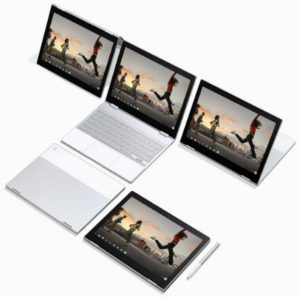 The company is already eyeing up its next target, too. The recent release of the Pixelbook marks Google's first real step into the realm of high (but appropriately) priced, mainstream laptops.
You could look at Pixelbook as the 3rd-Gen Chromebook Pixel, which, in its first two releases, has been little more than an overpriced, underdeveloped Chromebook with shiny facade. But the Pixelbook is so much more, and is surely raising the hackles of competitors who know how dangerous a rival like Google can be, especially when there's a new, qualitative item in the $999+ product space.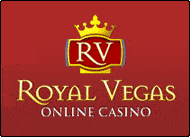 Royal Vegas Canada has been our editor's #1 pick for three consecutive years ! Great compatibility of course (iphones, mobiles and tablets) but also an exciting range of games and promotions. Excellent support teams and quick cashouts… What else to ask for ?
(Remember to gamble responsibly)