20 Oct
Modern Logistics: Samsung S8 Online Casino Guide
Samsung S8 online casino guide and comprehensive walkthrough.
It's amazing how far we've come in the last two decades. In 1997, the very first real money online casino went live. Players accessed the site from a bulky, desktop computer, waiting patiently as their dial-up modems struggled to load the files and graphics. Such was technology, and despite the setbacks, we thoroughly enjoyed the ability to play casino games from home.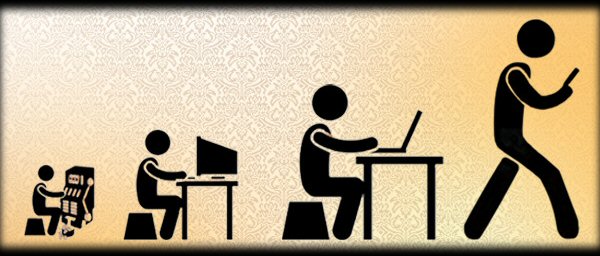 Now, with 2018 knocking, so much has changed. Internet connection speeds are lightning fast. No longer are we confined to our homes. We have sleek smartphones and tablets that allow us to play the same great games, and so many more, any time—and from anywhere—we wish.
The Samsung Galaxy S8 and S8+ smartphones were released in April 2017. By the end of spring, they had reached global acclaim. In August, Strategy Analystics named the Samsung S8 the "world's best selling Android smartphone model" of Q217, and the third best-selling smartphone overall, behind Apple's iPhone7 (#1) and iPhone7 Plus (#2). The Samsung S8+ ranked #4.
Put it all together, and you've got one steaming hot brewing pot for Samsung S8 online casinos to soar in popularity.
Samsung S8 Online Casino Guide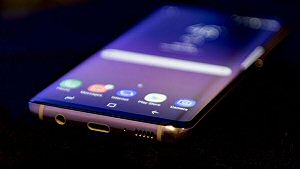 A few years ago, a guide like this would take an awful lot of typing. You'd need to know what casino apps are truly compatible, and what websites to download them from. You would need highly detailed instructions on installing, launching and navigating the software. That's no longer the case.
As the mobile gambling market surged, the industry took notice. Online casino software companies began designing the games with a new core programming language. Major casino operators adjusted their websites for universal compatibility. Their combined optimization efforts changed the entire landscape of internet gaming. Players now enjoy instant access to games from any desktop, laptop, smartphone or tablet.
What this means is that you won't have to download any apps to your device. You can simply log onto an appropriately optimized casino, register an account or login to an existing one, and play games at your leisure. A vast online casino market is literally a tap and a swipe away for the world's 20,000,000+ Samsung S8 / S8+ users.
Choosing The Right Samsung S8 Casino
As simple as it all sounds, there is a little work to be done on your part. First of all, you'll want to choose a reputable casino that boasts HTML5 optimization. HTML5 is the software and web coding language I spoke of above. Unlike programming languages of the past, this one works seamlessly on all major operating systems (PC and mobile).
What is a reputable Samsung S8 casino? It is one that has been in operation for enough years to build up a reputation. Not just any reputation, but a good one, founded on honesty, integrity and superior customer satisfaction.
If you now anything about social media, you know that everyone loves to share their best and worst experiences. If an operator has a bad reputation—maybe for slow payouts, terrible customer support, glitchy software, etc—there will be plenty of people talking about it. Look up a few major casino brand names and see what people are saying.
Personally, I do most of my iGaming at Royal Vegas, established in 2000. I've been a member for over 10 years, and never once had a problem. They boast over 450 games engineered by Microgaming (800+ in the downloadable desktop client), and they all run flawlessly on my S8. Even the live casino games (by Evolution Gaming) stream super smooth.
Registration & Payment Methods
Registering an account from your Samsung S8 is quick and easy. Go to the casino's website on your device and tap the 'Sign Up / Register Account' option. Enter your basic details, like name, address and email. If you elect to register a 'Real Money' account, (free practice play should also be available), you'll need to enter more verifiable info, like date of birth, to confirm eligibility.
Assuming you've chosen a 'Real Money' account, once you're all signed up and logged in, head over the the 'Banking' section in the main lobby. Here you can choose to 'Make a Deposit'. There will be a list (often a very long list) of payment methods available. Look over the list and find the one that suits you best. Take note of whether that method is also eligible for withdrawals. If not, make sure there's a viable withdrawal method for use later on.
You'll probably have noticed by this point that there's a big juicy bonus waiting for all first-time depositors. Every online casino provides one. It's usually 100% match on your deposit, up to some specific amount (i.e. 100% up to $500). It could even come with extra perks, like a few free spins on the slots. Read up on the details of the bonus to make sure you can redeem it when depositing.
When you're ready, choose your payment method and follow the basic instructions to fund your account.
Ready, Set, Play!
All that's left now is to play real money games on your new Samsung S8 online casino. Click the games menu, see what titles grab your attention, and tap to start. Good luck, and remember to always play responsibly!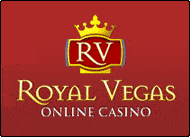 Royal Vegas Canada has been our editor's #1 pick for three consecutive years ! Great compatibility of course (iphones, mobiles and tablets) but also an exciting range of games and promotions. Excellent support teams and quick cashouts… What else to ask for ?
(Remember to gamble responsibly)