26 Oct
Best Blackjack Apps for Android Tablets
The best practice and real money blackjack apps for Android tablets.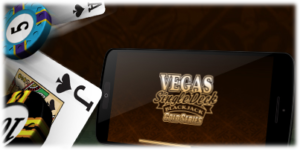 There are countless blackjack fans all over the world. Some play at home for fun. Others visit land-based casinos to get their game on. In today's technology-driven society, more and more people are playing blackjack on their mobile devices.
If you'd like to be among the latter group, you basically have three options. If all you seek is an entertaining pastime, you can download any free blackjack app. If you would prefer a real money game to play on the go, there are options there too, but you'll need to know where to find them. (Hint: they're not on Google Play). Or maybe you're hoping to become a more strategic player, in which case you'll want to download a practice app. These are perhaps the hardest of all to find.
For those of you seeking entertainment, there are countless apps available for Android tablets. I'll let you scour the masses on the Play Store and pick one out for yourself. After all, there's nothing to lose with a free app. If you don't like one, download another. For those seeking practice or real money gaming apps, keep reading.
Best Blackjack Apps for Practicing Strategy
The Google Play Store has a decent selection of apps for practicing blackjack strategy. Unfortunately, most of them aren't very good. The best I've found is called Blackjack Strategy Practice, by WFT LLC.
This app is fast and smooth, and very straight forward. It doesn't bother with unnecessary graphical schemes or cute table customization options. The goal is to learn perfect strategy, nothing more. You can, however, customize hand types, which is a huge benefit for serious strategists. Players get instant feedback on their decisions, detailed stats on their progress, and access to a readily available strategy chart.
Blackjack Strategy Practice is free, does not display ads, and is available for all Android 4.4+ smartphones and tablets.
Real Money Blackjack Apps
Unless you live in the UK, you won't find any apps on Google Play that offer real money blackjack. Fortunately, just about every online casino known to the world wide web supplies one. So you'll have to go directly to the source to get it.
The key to finding the best apps is to only download them from reputable casino websites. Do not bother with third-party affiliate sites. It's not that they don't offer the genuine app. It's that, if they wanted to, they could put whatever they want into the file. Most are perfectly trustworthy, but not 100% of them, so don't take the risk.
Some of the most distinguished online casino brands include 888 Casino, Betfair, Royal Vegas, Ruby Fortune and Spin Palace. You can visit any one of these websites and download their mobile apps. Not only will you have access to real money blackjack games, but also an assortment of interactive slot machines, video poker and other table games like roulette.
These apps aren't just for real money gamblers, though. You will have the option to play in 'practice mode' for as long as you like, with no deposit required. To play for real money, you will need to register a full account (real name, address, date of birth, etc.) and make a deposit.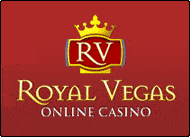 Royal Vegas Canada has been our editor's #1 pick for three consecutive years ! Great compatibility of course (iphones, mobiles and tablets) but also an exciting range of games and promotions. Excellent support teams and quick cashouts… What else to ask for ?
(Remember to gamble responsibly)