1 Nov
How to ensure a Secure Mobile Casino Connection
Mobile Casino Secure Connection Facts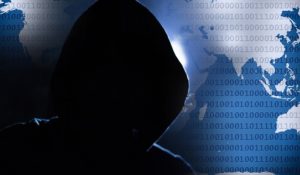 The question of security has always been a major issue for online gamblers. Knowing that the player's personal and financial information is securely encrypted, and that they're financial transactions will process safely, and without interruption, brings soothing peace of mind.
On a desktop computer, we don't have to worry about our internet connection being the root of a security problem. We know that, by using a strong password, our home LAN or WiFi internet service won't let any information slip through the cracks.
Unfortunately, that's not always the case for mobile casino users. Smartphones and tablets have the unique endowment of portability. We can take them with us anywhere we go, and have multiple ways to access the internet while doing so. That convenience can, at times, come with a cost.
What is a Mobile Casino Secure Connection?
A secure mobile casino connection can be viewed in two ways. First and most importantly, it is a connection that prevents the duplicitous interception of transferred information. Second, it is one that can be sustained, without interruption.
Each of these potential issues can be eliminated by facilitating a secure connection. And in that regard, you have three options:
Home-based WiFi
Public / Shared WiFi
3G / 4G Network
Most Secure Mobile Casino Connection via Home-Based WiFi
A home WiFi connection is considered the most secure way to access a mobile casino. You, the player, are in control of the security of your home network. So long as you maintain a secure password, and don't provide it to anyone else, you'll have nothing to worry about.
Home WiFi is generally an uninterrupted service, as well. Aside from a blackout or severe inclement weather, there's very low risk of losing connection during a game or payment transfer.
Secure 3G / 4G Network Access
If you're playing on the go via a smartphone, chances are you'll be connected through your cellular service's 3G or 4G network. These networks are incredibly secure. However, some of them do have a tendency to drop service, depending on your location.
If you're going to use a 3G or 4G network to access a mobile casino, make sure your connection is steady, and that you're not moving through a location that might cause an interruption in service. Something as simple as traveling under a large bridge or through a tunnel could cause a brief disconnection.
If this happens at the right (or rather, wrong) moment, it could cause a game's results to not be recorded. No one wants to miss out on a big win because their network hiccuped.
Use a VPN over Public or Shared WiFi
The problem with public WiFi and shared WiFi networks is that you may not be the only person on it. This gives duplicitous users with enough tech-hacking knowledge the potential to infiltrate your connection. They could possibly intercept any information you send over this connection, such as personal or financial information.
There are two ways to protect yourself from an insecure connection of this nature. The first is to avoid public/shared WiFi altogether. The second, if you really need to use it, is to utilize a Virtual Private Network (VPN). Connecting through a VPN will cloak your device and ensure a secure mobile casino connection.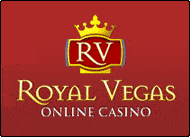 Royal Vegas Canada has been our editor's #1 pick for three consecutive years ! Great compatibility of course (iphones, mobiles and tablets) but also an exciting range of games and promotions. Excellent support teams and quick cashouts… What else to ask for ?
(Remember to gamble responsibly)