7 Nov
IGT Progressive Slot Machines pay over $22M in Sept 2017
IGT Progressive slot machines, Megabucks Slot, Powerbucks Slot, and Wheel of Fortune Slot, combine for over $22 million in jackpot payouts in September 2017.

International Game Technology (IGT) is one of the oldest and most distinguished slot machine manufacturing companies in the world. The gaming development group creates both physical and digital (online and mobile) slots for hundreds of gambling operators all over the world.
One of their most celebrated styles of gaming devices are progressive slot machines. IGT developed its first millionaire-maker, the Wheel of Fortune Slot, back in 1996, and has created a multitude of variants since.
This week, IGT is proud to announce that, in the month of September 2017, it paid out the highest single-month combination of jackpot payouts on progressive games all year. More than $22 million was paid out across eight major jackpot wins. All of those payouts were valued at more than $1 million—the highest topping $10 million—occurring on the firm's Megabucks Slot, Powerbucks Slot and Wheel of Fortune Slot machines.
IGT Progressive Slot Machines Pay $22M in Sept.
The first big payout took place on Sept. 3 in San Jacinto, California. The lucky player, who chose to remain anonymous, was spinning the reels of the Megabucks Slot at the Soboba Casino when the symbols aligned to deliver a massive jackpot prize of $3,222,043.
Three days later, on Sept. 6, the bells and whistles were set off on the Wheel of Fortune Slot by another fortunate player in Sun Valley, Nevada. The $1,232,338 jackpot was awarded at Hobey's Casino Restaurant.
Then on Sept. 11, just five days after the last Wheel of Fortune progressive was released, it happened again. This time, Caesars Palace Casino in Las Vegas, Nevada paid out a whopping $1,062,683 prize.
Three IGT Progressives In One Day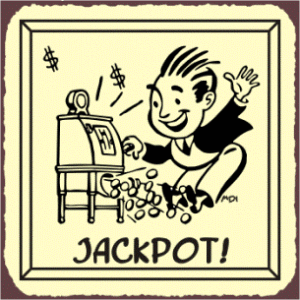 Things got real interesting on Sept. 16. They say all good things comes in threes, and they certainly did on that day. Three very lucky players shared in three very valuable jackpots, worth a collective total of more than $14 million.
First, the Wheel of Fortune Slot struck its progressive that morning at the Eldorado Resort Casino in Shreveport, Louisiana. That player strutted home with a fantastic payout of $2,901,976.
Just hours later, IGT's Megabucks Slot fired out the largest jackpot of the month on IGT progressive slot machines. That player's life was forever altered when they received a $10,192,523 check from the Fiesta Henderson Casino Hotel in Henderson, Nevada.
Before the clock struck midnight, the third IGT progressive slot released its ultimate prize. The Wheel of Fortune Slot struck again, this time paying $1,052,577 to a player at Bodines Casino in Carson City, Nevada.
Six Down, Two to Go…
Over the next few days, the jackpots continued to build, right up until Sept. 20, when the Powerbucks Slot paid its due. The game delivered CAD-$1,152,714 to Serge G. of Quebec, Canada, who was spinning the digital reels at the online casino, EspaceJeux.com.
Last but not least, the Wheel of Fortune progressive slot issued its treasure one final time for the month on Sept. 26. A player at Harlow's Casino Resort & Hotel in Greenville, Mississippi collected $1,380,516 for the win.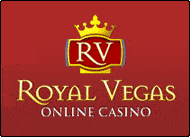 Royal Vegas Canada has been our editor's #1 pick for three consecutive years ! Great compatibility of course (iphones, mobiles and tablets) but also an exciting range of games and promotions. Excellent support teams and quick cashouts… What else to ask for ?
(Remember to gamble responsibly)