9 Nov
Diversity of Online Scratch Cards in Canada
Online Scratch Cards Canada: Exploring the unlimited possibilities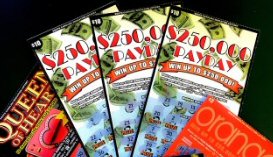 Throughout the country, many provinces present their residents with a variety of lottery scratch off tickets, (aka scratchies). Countless players enjoy them as quick and exciting forms of entertainment. They can offer anywhere from hundreds, to hundreds of thousands, of dollars in prizes.
There are five major lottery groups regulating the lottery draws and instant win ticket sales throughout Canada. They all offer pretty much the same tickets, but only four of them present online sales via desktop and/or mobile devices.
Canadian Lottery Regulators
Regulator
Provinces and Territories Served
Online
Lottery
Mobile
App
Atlantic Lottery Corp (ALC)
New Brunswick, Newfoundland and Labrador, Nova Scotia, Prince Edward Island
Yes
Yes
BC Lottery Corp (BCLC)
British Columbia
Yes
Yes
Loto-Quebec
Quebec
Yes
Yes
Ontario Lottery Corp (OLG)
Ontario
Yes
Yes
Western Canada Lottery Corp (WCLC)
Alberta, Manitoba, Northwest Territory, Newfoundland and Labrador, Nunavut Territory, Saskatchewan, Yukon Territory
No
No
Buying Online Scratch Cards in Canada
If you happen to live in BC, Ontario, Quebec or any of the Atlantic provinces, you'll have constant access to the purchase of online scratch cards. The next time you get itchy palms, you won't have to race over to the nearest lottery retailer to try your luck. As the above table shows, you can purchase these tickets online via desktop or mobile anytime, anywhere an internet connection is available.
For those of you living in Canada's other seven provinces and territories, you're not exactly out of luck. You can visit the closest retailer if you want, or simply log onto an internationally regulated website where lottery tickets are sold.
International Online Scratch Cards Canada
This option is available to absolutely anyone in Canada, not just the regionally-challenged residents of Western Canada. International online casinos have been providing scratch tickets to players all over the world for the last two decades.
Whether you're unable to play Canadian online scratchies, are seeking a better rate of return on your investment, or simply want to diversify your scratch card purchases, offshore gaming sites are a fast, secure and trusted way to do it.
Are Non-Canadian Scratch Tickets Better?
Online scratchies aren't built quite the same as traditional scratch cards. Physical instant win tickets come with a set price. Online tickets, however, can often be wagered on with a betting scale. Microgaming, for instance, sets its ticket prices at anywhere from $0.50 to $10. Winning tickets don't pay in exact amounts, but rather multiples of the selected bet.
For this reason, the payback percentages on Microgaming's scratchies aren't presented in the same format. For example, the $1 WCLC scratch card Find The Nines displays the chance of paying as, "Overall odds of 1 in 4.52" tickets are winners. Converted to percentages, we could say a player has about a 22.1% chance of winning. However, this doesn't mean the lottery has a 77.9% 'house edge'.
One winning ticket could be worth $1, and another worth $9,999. Lottery regulators don't calculate a house edge, or RTP (return to player). This would require revealing the total number of tickets to be sold, and the total amount of winnings available on those tickets. They don't broadcast such things, but you can rest assured Canadian lottery games don't have generous RTPs. According to annual revenue generation reports, Canadian regions keep about 25% of all ticket sales, so the RTP is going to be around 75%.
That's not true of digital scratchies. Due to range betting and the infinite number of Microgaming online scratch cards available, the value of these games are provided in RTP/house edge format. This company sets its payback percentages for online scratch tickets anywhere from 95% to 96.5% RTP (i.e. 3.5% to 5% house edge). That's phenomenally better than what the Canadian lotteries offer.
Finding The Right Online Scratchies Site
There are literally thousands of these sites to choose from, and they aren't all created equal. Over the years, I've come to trust Microgaming software more than any other brand, hence my use of it in the example above. The company celebrates its 25th anniversary in 2018, and all of their 900+ casino games are tested monthly and certified fair.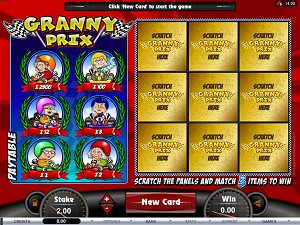 There are over 1,000 Microgaming online casinos on the web today. More than 350 of them accept Canadian players. Obviously, it can be hard to narrow down your best options. My recommendation is to look for the same qualities that make Microgaming such an exceptional choice – longevity, integrity, honesty, transparency and overall customer satisfaction.
As for the games themselves, Microgaming's instant-play software, optimized for all major desktop and mobile operating systems (Windows, Mac, Android, iOS, etc.) currently offers 20 different online scratch cards.
They include a wide range of themes, some offering the usual good-luck charms, and others being humorous in nature. You'll find everything from sports and holiday titles, to zombies, racing grannies and, one of my favorites, "Hairy Fairies".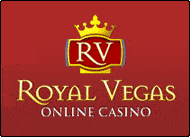 Royal Vegas Canada has been our editor's #1 pick for three consecutive years ! Great compatibility of course (iphones, mobiles and tablets) but also an exciting range of games and promotions. Excellent support teams and quick cashouts… What else to ask for ?
(Remember to gamble responsibly)