13 Nov
Mobile Poker: Triple Pocket Holdem for Android and iOS
Triple Pocket Holdem Poker rules & strategy guide.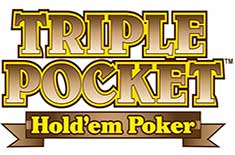 I've never considered myself a very good poker player. I understand the strategic concept, the need to read your opponents, and the all-important poker face. But merging these ideas with expected values, pot odds and other instant calculation requirements was never one of my strong points. There's simply too much to be considered all at once.
I do, however, love a good poker game. Texas Hold'em is by far the best around. So when I stumbled across Microgaming's Triple Pocket Holdem Poker, I couldn't resist. My first thought was, 'Oh, you get three hole cards instead of two?' I was way off.
The rules are so much more interesting than that. You get two hole cards, jut like traditional holdem games. And like any other house-banked casino poker game, you are only competing one-on-one with the dealer. But there are three hands being played, and you must beat two of them.
Sounds pretty bad, right? But wait – there's a catch, and it just may blow your mind.
Triple Pocket Holdem Poker Rules
For the most part, the game's rules are the same as Texas Hold'em. Every hand has 2 hole cards. There are 5 community cards dealt face-up on the table. Each hand is ranked by combining its hole cards with the community cards to make the best 5 card hand. The highest hand wins.
In his variant, the dealer will be playing two hands, while he player only gets one. It's not as unfair as it sounds, though. The player has control over the hole cards. Here's how it works.
The player places a bet.
The dealer gives the player two hole cards. If the player likes the cards, he can keep them, and the second and third set will be dealt to the dealer. If not, the player can pass them to the dealer, and the dealer has to keep them.
If the player passes the first hole cards, he'll get another set. Again, he can keep them, or pass them to the dealer.
A third set of hole cards is dealt. If the player passed on the first two sets, he must keep these as his own. If not, they are dealt to the dealer.
5 community cards are dealt face up.
All hands are compared. The highest ranking hand wins (see Hand Ranks and Payout Structure below).
Triple Pocket Poker Hand Ranks
The hand ranks detailed below (highest to lowest) follow traditional poker rules.
Royal Flush
Straight Flush
4 of a Kind
Full House
Flush
Straight
3 of a Kind
Two Pair
Pair
High Card
Microgaming Triple Pocket Pay Structure
The payout structure rarely deviates, but not all casino games are created equal. The following payout structure applies specifically to Microgaming's Triple Pocket Poker for Android, iOS and all major dekstop operating systems.
| | |
| --- | --- |
| Poker Hand Rank | Payout |
| Royal Flush | 50 to 1 |
| Straight Flush | 20 to 1 |
| 4 of a Kind | 10 to 1 |
| Full House | 4 to 1 |
| Flush | 2 to 1 |
| Straight | 1 to 1 |
| 3 of a Kind | 1 to 1 |
| 2 Pair | 1 to 1 |
| Pair | 1 to 1 |
| High Card | 1 to 1 |
Mobile Poker Triple Pocket Holdem Strategy
The big advantage here is that player's have a significant degree of control over the hole cards. Not just their own hole cards, but the dealer's as well. Obviously, you won't get to choose your hand before the community cards are revealed, so luck of the draw will impact the results.
Basic Strategy: Generally speaking, the best hands to keep are, (in this order):
Any pocket pair
Suited cards
Sequential cards
A pocket pair is always a great start. There's potential to hit trips, a full house or 4 of a kind. Suited cards are a good start for developing into a flush. Sequential cards, especially high ones, can develop into a straight, or high pairs, trips, etc.
Optimal Strategy: For optimal strategy, with a house edge of 2.27%, only the following hands should be held on the first deal of hole cards.
Pairs: 3s or better
Suited: A-2, K-4, Q-8, J-8, 10-8 or better
Sequence: A-5, K-9, Q-10, J-10 or better
Things get a lot more complicated on the second deal. At this point, you know what the dealer's first hand is, and there are less cards left in the deck. You can stick to the basic best hands listed above, or use this Triple Pocket Strategy Calculator from our good friends at POGG.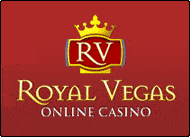 Royal Vegas Canada has been our editor's #1 pick for three consecutive years ! Great compatibility of course (iphones, mobiles and tablets) but also an exciting range of games and promotions. Excellent support teams and quick cashouts… What else to ask for ?
(Remember to gamble responsibly)