15 Nov
Mobile Casino Fans will love the New Razer Phone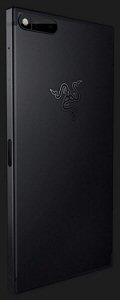 The first Razer Phone, built specifically for the mobile gaming generation, hits shelves for $699.
If you're a member of the PC gaming generation, you've surely heard of Razer, Inc. The company specializes in building desktop and laptop computers with the sturdiest and fastest components, targeting hardcore gamers. They don't come cheap, but they get the job done when processing speed, resolution, and frame rates matter most.
Last night, the very same company released the first Razer Phone. The new mobile device has some impressive specs, and—as you may have guessed—is specifically designed for today's millennial generation of mobile gamers.
It's no secret that mobile technology is preferred by millennials. Everyone age 20-34 has one, and the majority use them for absolutely everything, from purchasing items and paying bills, to calling, texting, and keeping up with the latest social media content.
It's been noted that, while nearly all millennials have a smartphone, not all of them own a laptop or desktop computer. The transition to mobile technology is clearly upon us, and Razer is making sure it's right there to satisfy the superlative needs of today's countless gaming enthusiast.
Razer Phone for Mobile Gaming Generation
The new Razer gaming phone will set you back $699, which really isn't bad compared to the latest offerings from major mobile brands. The new Samsung Note8 runs for $950, the Samsung S8 $725, and the S8+ $825. Apple's latest iPhone X is going for $999. The 4.7" iPhone 8, at 64GB, will run you $699 (same as Razer), while the 5.5", 64GB iPhone 8+ (still a smaller screen size than Razer) jumps to $799.

The Razer gaming phone isn't just cheaper, though. Running on the latest Android Nougat 7.1.1, it's built for ultimate performance, with the following features:
5.72" IGZO QHD LCD Display w/ 120Hz Refresh Rate
What do all those fancy abbreviations mean? IGZO means "indium gallium zinc oxide", which is a high-tech way to provide brighter images without hogging the battery with so much backlight usage. QHD means the phone features "2560×1440 pixels at a16x9 aspect ratio", perfect for larger screens like this one. And of course, LCD stands for "liquid crystal display".
That 120Hz refresh rate means animations are phenomenally smooth. In fact, this is the first smartphone to employ a lightning-fast 120Hz frame rate. Put it all together, and the screen offers beautiful imagery and animation. That screen is well protected, too, with an ultra-strong Gorilla Glass 3.
Snapdragon 835 Processor, 8GB RAM, 64GB Storage (w/ SD Slot)
The Snapdragon 835 features an 8-core processors, with the big four running on-screen processes at 2.45GHz, and the smaller four, used to run background processes, at 1.9GHz. This translates to 30% higher efficiency, plus 25% less battery usage. The 8GB RAM ensures memory space is always available (no lag), and with 64GB internal storage (plus SD card slot), space should not be an issue.
4000mAh Battery
This is an enormous battery as far as mobile devices go. Hours of entertainment await. But not necessarily longer than your average smartphone, due to the 120Hz frame refresh rate. That battery-hogging feature will bring it back down to earth.
Dolby ATMOS and THX Certified Audio
The Razer features a pair of Dolby ATMOS front-firing speakers with dedicated amplifiers, combined with THX-certified adapter. Amazing audio? Check.
New Razer Gaming Phone Worth $700?
For any avid mobile gamer, yes, this is a great deal. An equally powerful gaming desktop will cost at least twice that. It doesn't have all the cute curves of other major smartphones, but it doesn't come with a ton of bloatware either. Razer didn't even fill it with its own add-on software, ensuring it runs supremely smooth out of the box, and for a long time to come.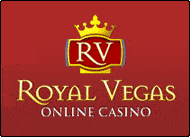 Royal Vegas Canada has been our editor's #1 pick for three consecutive years ! Great compatibility of course (iphones, mobiles and tablets) but also an exciting range of games and promotions. Excellent support teams and quick cashouts… What else to ask for ?