21 Nov
Floyd Mayweather hits Wild Poker Mobile App
Pretty Boy Floyd Mayweather to appear within, and as the presenter of, mobile casino app Wild Poker.
There's a new face coming to the popular mobile poker app, Wild Poker. A pretty face. The unmistakable face of former professional boxer and 15x world champion (in five different weight classes), 'Pretty Boy' Floyd Mayweather.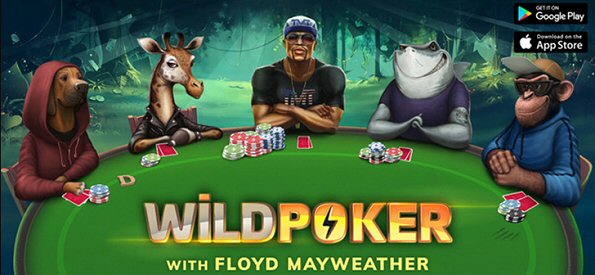 In a press release issued this morning, it was confirmed that Mayweather will become the official presenter of the Wild Poker mobile casino app. Now a professional boxing promoter, following an impeccable 50-0 career, he signed a contract with the game's dual developers, Hero Digital Entertainment and Platrex.
The New Face of Mobile Casino App Wild Poker
In a statement, Mayweather said he gets approached for endorsement deals all the time. He rarely accepts, unless he believes the product in question is something special – the "best" in its class. Such was his impression of Wild Poker for Android and iOS mobile.
"As soon as I saw Wild Poker, I knew I wanted to become part of it," Mayweather enthused.
"I'm constantly asked to put my name on stuff, but Wild Poker is different than any game I've ever seen. It's poker, but it goes to the next level," he said. "There's a whole new level of strategy with the power ups. It's a cutting edge game, this is that next thing, and like everything I put my name on, Wild Poker is the best ever."
Floyd Mayweather will be featured as the presenter of Wild Poker, introducing each new hand. He will appear within the game, as well, not just as a competitor, but as a playable character. His persuasive mug will also be available to give users advice throughout the game.
The big-wig execs at the social casino game's development offices were equally thrilled by Mayweather's acceptance of the contract.
"We are ecstatic to attach one of the world's most recognizable athletes to Wild Poker," commented Hero Digital Entertainment Chief Executive Ed Mills.
"Our mission with Wild Poker is to evolve the social casino genre to make it more fun and appealing to all types of players," explained Playtrex CEO Daniel Kashmir. "By adding Floyd as a presenter within the game, it shows that we are committed to providing game experiences that can't be found in any other social casino game."
Wild Poker Mobile App
As Mayweather said, Wild Poker isn't your typical mobile casino game. It incorporates unique elements of strategy and skill, with a primal quality never before seen. Each player will select their favorite animal, embracing its spirit as a power-up skill within the game. The giraffe, for instance, can use its elongated neck to covertly peer over the shoulder of its opponent. The shark's predatory sense of smell can detect fear among its prey. Mayweather himself has special skills players can invoke by choosing to play as his character.
"Merging the mobile gaming experience with Brand Mayweather was an organic fit," said Brent A. Johnson, JD, CEO of ONE Entertainment and Manager of Mayweather International Brand. "ONE Entertainment looks forward to introducing Wild Poker to Floyd's 50 million plus global fan base. This partnership is a sneak preview of the future of the brand's diverse and entertainment-fueled portfolio post-fighting."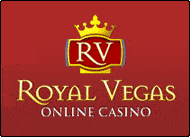 Royal Vegas Canada has been our editor's #1 pick for three consecutive years ! Great compatibility of course (iphones, mobiles and tablets) but also an exciting range of games and promotions. Excellent support teams and quick cashouts… What else to ask for ?