23 Nov
Play Safe Mobile Casinos for Less
Mobile casinos safe, secure and cheaper than land-based variety.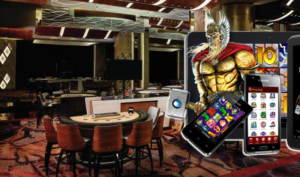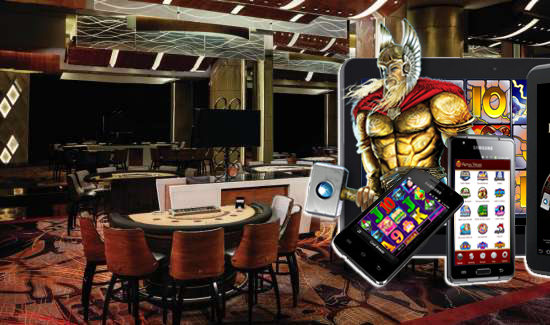 There are plenty of reason why the mobile casino market is growing at such a rapid rate these days. The fact that smartphones and tablets have become global household items is just part of it. It's also because you can play safe mobile casinos for less, making your bankroll stretch so much farther.
The security and budget-savvy nature of digital gambling isn't common knowledge. This may come as a surprise to a lot of veteran players, but such is the proverbial 'curse of knowledge'. The more we know, the less we realize that other people may lack the experience to know these things.
Experienced players know how convenient mobile gambling is. We know only reputable operators can be trusted. We know that all real money mobile casino apps are free. Our trust is based on the knowledge that they are as secure as any government-run online banking service. We also know that the betting limits are much more friendly to casual players than land-based casinos.
What we often forget is that our experience and due diligence led us to this knowledge. Thus, it's our duty to share that knowledge with anyone who may benefit from it.
Mobile Casinos Are Cheaper All Around
Yes, mobile casino apps are free. If anyone tries to charge you to download one, back away. No distinguished, real money casino would ever charge for use of their app. But that's not exactly what I mean when I say they're cheaper.
More specifically, as I touched on above, the betting limits are much more affable for casual players. If you walk into any casino resort, you can expect the table stakes to start at $5, or maybe higher. It's very rare to find $1 tables these days. A few casinos in Vegas still offer them, but only during 'happy hour' style specials.
Online casinos aren't paying hundreds of thousands of dollars in utility bills, so they don't force their players to bet high stakes to play. $1 limits are normal here. Some sites will even offer $0.50 blackjack games. A recreational bettor's bankroll can go a very long way. Plus, 100% of the money you set aside for your gambling adventure can go into your bankroll. You won't incur any added expenses for travel, food, tips, etc.
Mobile Casinos Safe & Secure
Years ago, online gambling gained a bad rep for being insecure. The internet in general was insecure back then. Unfortunately, despite the impressive advancements in technology and payment processing, that stigma remains.
If you do any sort of online shopping or banking, there's no reason to distrust the security of reputable mobile casinos. They employ the exact same security algorithms and encryption methods of government websites. And if you can't trust the government… well, I won't finish that statement. The point is, playing safe mobile casinos is easy, so long as you avoid disreputable websites.
Also, if you're downloading a casino app, get it direct from the source, not a third-party website. You'll notice my site doesn't offer links to mobile casino apps for the sites I play at. My links only point to their homepage, where you can find the app if you so choose. I would never expect my readers to trust a download on my site, the same as I wouldn't trust it on anyone else's.
Still Not Sure? Trust eCOGRA
Furthermore, having spent years as a player and researcher of the industry, I've come to trust mobile casinos that display the eCOGRA certification above all others. That long acronym stands for eCommerce and Online Gaming Regulation and Assurance.
There's no more trusted software auditing firm on the planet. The display of their logo is so impressive to experienced gamblers, operators are more than happy to pay a high fee to have their software tested every month by eCOGRA for accuracy and fairness.
If you see the eCOGRA Safe & Fair logo on a casino's website, click on it. You'll find it at Royal Vegas and all other Microgaming-powered mobile casino sites. You'll get a complete report on their security certification and detailed payback percentages, per game type, per month.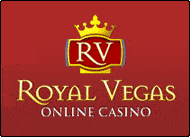 Royal Vegas Canada has been our editor's #1 pick for three consecutive years ! Great compatibility of course (iphones, mobiles and tablets) but also an exciting range of games and promotions. Excellent support teams and quick cashouts… What else to ask for ?
(Remember to gamble responsibly)