27 Nov
Which Canadian Banks Allow Online Gambling?
Assessment of Canadian banks that allow online gambling transactions.
For two decades, the global online gambling industry has gained exponential momentum. Its growth can be attributed to several major factors. The convenience of playing real money games without traveling to a land-based casino is certainly one. The mobile revolution is another. Furthermore, internet gambling is supported by the swift and secure nature of online banking methods.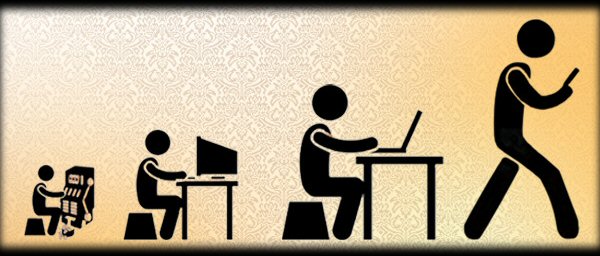 Unfortunately, our neighbors below the 49th parallel have hampered the way we Canadians gambling over the internet. It wasn't intentional, but rather the natural consequence of cause and effect.
Why Some Canadian Banks Reject Gambling Payments
In 2006, during the reign of then-President George W. Bush, the US federal government passed a Safe Port Act. The general purpose of the legislation was to shore of homeland security. However, buried deep within the act was a piece of regulatory framework called the Unlawful Internet Gambling Enforcement Act, or UIGEA for short.
The UIGEA was meant to criminalize internet gambling activities in the United States. In many ways, the ambiguous nature of the measure failed. However, one thing it did create was a prohibition against US financial institutions facilitating any payments to/from known offshore (illegal) gambling websites.
But Online Gambling Isn't Illegal in Canada
That's correct! The Criminal Code of Canada decrees that gambling is a provincial/territorial matter. It does not deem online gambling legal or illegal. Instead, it states that any form of gambling must be regulated by a province/territory in order to be lawful.
When legislation is this ambiguous, it creates what legal eagles refer to as a 'grey area' of the law. Simply put, if online gambling is not expressly legal nor illegal, then it's neither. Hence the 'grey area' classification.
The only thing that has been determined illegal in a court of law is the conduction of online gambling with a 'physical presence' in Canada. Again, the Criminal Code says a gambling operation must be regulated by its local province/territory. Therefore any unlicenced (unregulated) operation located on Canadian soil is illegal.
A company called Starnet Communications International found that out the hard way in 2001. Its Antigua-based/licenced operation—which also held an office in Vancouver—was deemed illegal by the British Columbia Supreme Court. The only stipulation that deemed it illegal was its physical presence in Canada, combined with Canadian player acceptance.
Thus, gambling websites that are located offshore can accept Canadian players. According to legal experts, like Attorney Michael Lipton of Toronto-based Dixon Wright, that assessment will continue to ring true until – if ever – it is successfully challenged in Canada's Courts.
Having examined the laws thoroughly, Lipton, a gambling law specialist, told CBC:
"As far as I'm concerned, you as a player aren't committing any criminal offence by being in a position where you are engaged with an offshore operator playing poker, playing slots, or whatever the case may be."
So What Does the UIGEA Have To Do With Canada?
That US law should have no bearing on Canadians, or Canadian financial institutions. Not directly, anyway. The problem is that some of Canada's banks and credit card issuers operate throughout North America. And if a bank's headquarters happen to be based on US soil, then the UIGEA dominates their business model.
For example, JP Morgan Chase Bank (dba Chase Bank), which distributes Visa credit cards throughout North America, is headquartered in New York City, New York, USA. Therefore it will not allow cardholders to conduct online gambling payments, regardless of Canadian residency.
The "Big Five" Banks of Canada
Are you familiar with the term Big Five Banks of Canada? These are the largest banks in the country, facilitating all banking activities for the vast majority of Canadian citizens. In fact, they aren't just Canadian banks, but international banks, founded and headquartered in Canada.
These banks, in order of size (greatest to smallest), include:
Bank
Name
Year
Founded
Head Office
Location
Clients in
Millions
Royal Bank of Canada (RBC)
1864
Montreal, QC
80+
Bank of Nova Scotia (Scotiabank)
1832
Toronto, ON
23+
Toronto-Dominion Bank (TD)
1955
Toronto, ON
22+
Canadian Imperial Bank of Commerce (CIBC)
1961
Toronto, ON
11+
Bank of Montreal (BMO)
1917
Montreal, QC
7+
Which brings us to the final segment…
Canadian Banks That Allow Online Gambling
An old diddy comes to mind… 'One of these banks is not like the others'.
Of the Big Five Banks, only one does not allow online gambling transactions. In fact, its terms and conditions expressly prohibit account holders from participating in "illegal internet gambling". That bank is the Bank of Nova Scotia, aka ScotiaBank.
ScotaiBank provides its users with a Day To Day Banking Companion Booklet. Within that guide is a section called General Information about Personal Accounts. The first paragraph states:
"…We reserve the right to prevent use of your account without notifying you in advance if we suspect illegal, unauthorized or fraudulent use of the account, including transactions relating to illegal internet gambling."
What does Scotiabank consider to be "illegal internet gambling"? We find clarification for that question in the financial institution's Visa Gift Card Cardholder Agreement, within the second paragraph of Section 2. Using the Card:
"Only online gambling transactions conducted at gaming sites owned and operated by Provincial/Territorial Governments/agencies can be authorized. All other online gambling transactions will be declined."
This restricts users to British Columbia's and Manitoba's Playnow.com, Ontario's PlayOLG.ca, and Quebec's Espacejeux.com. And in case you were wondering, this confirms that you can't use a Scotiabank issued gift card for online gambling at offshore websites either.
On the bright size, all other Big Five Canadian banks allow online gambling transactions. RBC, TD, CIBC and BMO do not present users with express rules stating otherwise, and players have not reported any major issues in doing so.
However, you may have to choose a bank transfer, or 'E Transfer', as your preferred payment method. Using a bank issued credit/debit/prepaid card may result in decline if that card is joint-issued by a US-based card company like Chase Bank or AmEx.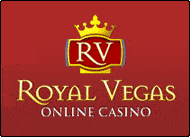 Royal Vegas Canada has been our editor's #1 pick for three consecutive years ! Great compatibility of course (iphones, mobiles and tablets) but also an exciting range of games and promotions. Excellent support teams and quick cashouts… What else to ask for ?
(Remember to gamble responsibly)