29 Nov
Holiday Budgeting for Online Casino Games
How to stretch your online casino bankroll on a holiday budget.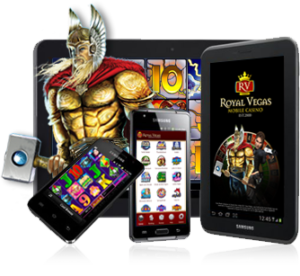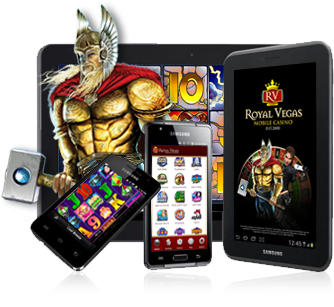 Unless you're already affluently wealthy, chances are you'll be budgeting your dollars this time of year. It's okay – it's normal. It is the holiday season, after all. But just because your dollars aren't going as far, doesn't mean you can't still enjoy some online casino activities.
I'm an avid, year-round player myself. In the spring and summer months, there's rarely any issue with money. But when Christmas is just around the corner – as it is now – I make sure to spend as little as possible on entertainment.
Stretch Your Online Casino Bankroll
Fortunately, online casino games can be a lot cheaper than you might think. Especially if you know the right tricks. No, I'm not talking about some mysterious winning strategy to guarantee you'll win – or at least not lose. I'm talking about common sense budgeting habits. Learning to conform to a spend-thrift mindset, without giving up the entertainment aspect.
The following are three easy ways to enjoy all the fun and excitement of your favorite online casino games without breaking your holiday budget.
Play Free Casino Games
What better way to save money, than to not spend money at all? Did you know that almost every online casino on the world wide web offers the same variety of games for free play as they do for real money? A few games might be off limits, like major progressives or live dealer games. But for the most part, slots, blackjack, video poker, roulette, baccarat – you name it, there's a way to play it for free.
Maybe you won't get that explosive adrenaline rush that comes with a big, real money win. However, you'll make up for that by knowing that you'll be able to save up for that perfect gift for the special someone in your life.
Seek Out Freeroll Tournaments
If you like slot machines or blackjack games, there's good news. They also come in tournament format. Normally, you'd pay a small fee to compete against everyone else for a shot at the prize pool. But if you look hard enough, you can find freeroll tournaments at online casinos.
As the name implies, these events are 100% free to enter. There is no fee to participate. There will, however, be a prize at the end of the rainbow for the winner(s). It may be a cash prize, or it might be bonus credits. Cash is yours to keep, while bonuses must be cleared. Even so, you can wager away with that bonus, free of charge, and perhaps win some real cash if you clear the wagering requirements.
Adjust Your Slots Bets
If you aren't having any luck with freerolls, and playing free casino games isn't entertaining enough to suit you, there's another way to stretch your bankroll. This one does involve spending money, but a lot less of it, if you're careful.
The great thing about most slot machines is that they can be played at a wide range of stakes. Most start at the penny level. You'll be paying one penny for each payline, though.
A 9-line slot can be played for as little as $0.09 per spin. A 3-line game, just $0.03 per spin. Look through the variety of slot machines for a fun game, with lfew paylines, and a $0.01 coin size.
Don't rush through the game play either. Let those reels spin and come to a stop naturally. When you hit a win, take a moment to see what symbols lined up and how much they're worth. Give yourself time to really enjoy the experience. You won't run through your online casino bankroll nearly so fast, and you'll save a lot of money in the process.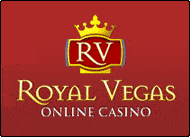 Royal Vegas Canada has been our editor's #1 pick for three consecutive years ! Great compatibility of course (iphones, mobiles and tablets) but also an exciting range of games and promotions. Excellent support teams and quick cashouts… What else to ask for ?
(Remember to gamble responsibly)