7 Dec
Where to Play Live Casino French Roulette Online
It's not so easy to play live french roulette online, because most sites don't offer it. Learn where to play live casino French roulette with the favorable La Partage rule.

The two most common varieties of roulette are very easy to find. Online or on land, you won't have trouble playing American or European roulette. The American version is available at pretty much every land-based casino in North America. European is a bit harder to find in the western hemisphere. But strategically, you shouldn't be looking for either of these games.
There's one more roulette variant that is much less common. It's called French roulette, and not nearly enough players are aware of it. Those who are aware still tend to avoid it, simply because they are put off by the French language on the table diagram.
Here in Canada, French is the native tongue. Its proliferation has worn off over the years, overtaken by English, which has become the preferred language of more than half of the population. That's a shame, because the more French speaking people there are, the more popular French roulette will be.
Why does it matter? That's a good question, and I have a great answer for it. French roulette is the most strategically efficient version of the game.
Due to the favorable La Partage rule, which returns 50% of all even-money bets if the winning number is 0, French roulette has a theoretical payback percentage of 98.65%. That's more than a full point higher than European roulette (97.30%), and significantly better than American roulette (94.73%).
Live French Roulette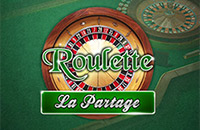 Online roulette games are easy enough to find, but the live-streaming variety? Not so much. Live casinos have become immensely popular in recent years. There's nothing closer to a land-based casino experience than live, online table games.
Unfortunately, not too many online operators are keen on offering this particular game in a live format. A higher payback percentage means the casino won't make as much money off players. Especially the educated players, who know that even-money bets have the absolute best rate of return.
The good news is, Evolution Gaming – developer of the world's most decorated live casino software platform – does present live French roulette games. The bad news is that only a small handful of operators choose to provide them.
Where to Play Live French Roulette Online
888 Casino is one of the very few sites to offer live French roulette. It's also the most distinguished among them. 888 Casino has been around for more than a decade, and is licenced in every major country in the world – even the US, where regulations are tighter than a bovine bunghole in fly season.
Employing the Evolution casino studio, you can be sure the live streaming quality is unparalleled. The tables are clean and clutter-free. Table stakes are designed to suit all bankroll sizes, ranging from $1 up to $300,000. Most importantly, the La Partage rule does apply.
Along with strategically preferred even-money bets, you'll also find the usual single-number wagers, dozens, columns, and groups, as well as neighbor bets like Tier, Orphelins, and Voisins.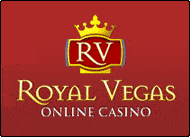 Royal Vegas Canada has been our editor's #1 pick for three consecutive years ! Great compatibility of course (iphones, mobiles and tablets) but also an exciting range of games and promotions. Excellent support teams and quick cashouts… What else to ask for ?
(Remember to gamble responsibly)