13 Dec
It's Fast, it's Expensive, it's the Apple iMac Pro!
The all new iMac Pro, Apple's fastest and most expensive desktop ever, is scheduled to hit shelves tomorrow.
If you happen to have a whole lot of spare change lying around, you may want to consider upgrading your old Mac computer. Tomorrow morning, December 14, 2017, the new Apple iMac Pro will hit shelves all across North America.
This machine is being touted as the fastest desktop computer ever made by Apple. Knowing how well equipped their products generally are, that's saying a lot. And with that in mind, it should come as no surprise that it's also going to be the brand's most expensive desktop to date.
The All New iMac Pro
The iMac Pro is the long awaited upgrade to the company's line of Mac desktop computers. It features a sleek, slim design and loads of goodies under the hood.
First things first, this baby has 18 cores… yes, 18 cores. That's more than twice that of the original iMac, which already boasts an impressive 8 cores. Throw in turbo-boost with speeds up to 4.5GHz and up to 42MB cache, and the iMac Pro is a beast. That is, if you opt to pay for the best features (more on that below).
Apple says it built this machine for "pros", cleverly tying in with its name. "When [pros] asked us to build them a killer iMac, we went all in. And then we went way, way beyond, creating an iMac packed with the most staggeringly powerful collection of workstation-class graphics, processors, storage, memory, and I/O of any Mac ever."
Astonishingly, Apple managed to do all this without increasing the overall size of its iconic all-in-one design. They call it a "lean, mean dream machine", and that's a hard point to argue. Even the graphics processor is all new, state of the art equipment.
This AIO debuts the all new Radeon Pro Vega, a single chip that's "three times faster than any previous iMac GPU"; even the double-wide versions. Toss into the blender up to 128GB memory, 4TB all-flash storage, and – of course – 5K retina display, and you've got a high-performance computing monster just waiting to be unleashed!
Okay, it's Fast! But how Expensive is Apple iMac Pro?
Are you sitting down? No, seriously, you need to be sitting for this part. According to the manufacturer, the base price… the "starting at" price… for the Apple iMac Pro is (drum roll please) US $4,999.00.
After you catch your breath, let me remind you that this $5k price tag is for the "standard" equipment. That standard equipment includes a 1TB drive, 32GB memory, and an 8-core processor.
Those are all upgradable (at the buyer's expense) to:
Drive Capacity: 2TB or 4TB
Memory: 64GB or 128GB
Number of Cores: 10-Core or 18-Core
Fortunately, the other features do come standard, including the Radeon Vega Pro GPU and 27-inch 5K retina display.
How much will it cost with all the best features installed? That's a good question, but one we won't be able to answer until tomorrow when the all new iMac Pro hits shelves in the US and Canada. Sure, it's going to be a beast in the performance department, but a ravenous monster on the wallet.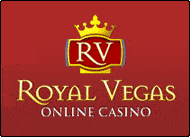 Royal Vegas Canada has been our editor's #1 pick for three consecutive years ! Great compatibility of course (iphones, mobiles and tablets) but also an exciting range of games and promotions. Excellent support teams and quick cashouts… What else to ask for ?
(Remember to gamble responsibly)