26 Dec
Macau Casinos 2017: Good, Bad and Ugly for Packer & Ho
Looking back, the 2017 Macau casino market was a boon for Lawrence Ho, but a disaster for James Packer.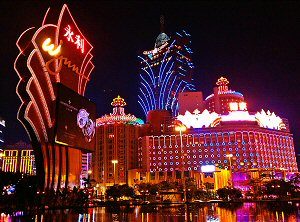 Macau casinos fall into a very unique category. The city is comparable to Las Vegas, Navada, teeming with extravagant gambling resorts along the Cotai Strip and beyond. Unlike Vegas, however, Macau is the only city in all of China where gambling is legal. Sin City may attract a lot of tourists, but it must also compete with a multitude of other legal gambling jurisdictions all across the US.
Macau has very little competition. A few years ago, it was generating money faster than anyone could possibly count it. That was the result of Chinese VIPs dropping fortunes at the baccarat tables like competitive eaters regurgitating after a world championship event.
Then, Chinese authorities began cracking down on junkets. In turn, VIPs began looking outside China to place their exorbitant wagers. James Packer, controller of Australia's Crown Resorts, saw an opportunity. His big-wig marketers began targeting Chinese VIPs by advertising to them directly.
As 2016 came to a close, China reacted. More than a dozen Crown employees were detained and questioned for illegally campaigning in the country. Packer thought it would blow over, but it wasn't long before they realized just how serious Chinese authorities were. And that, my friends, resulted in one very bad 2017 for Mr. Packer (right), and subsequently a great year for his friend Lawrence Ho (left).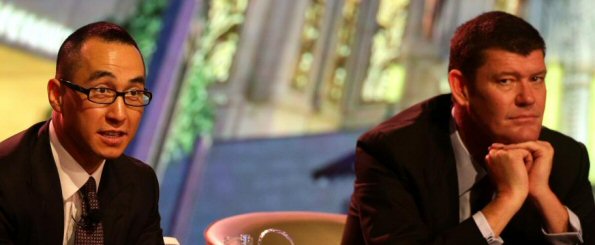 2017 Macau Casino Market Boon for Ho
In an effort to save his business and shareholders, Mr. Packer began dumping a lot of investments. He quickly sold off Crown's shares in Macau, including its stake in Melco Crown Entertainment. Those shares were scooped up by Melco CEO, Lawrence Ho.
With majority ownership in his pocket, he rebranded the company Melco Resorts & Entertainment. He immediately took to renovating the senior management staff as well. His prediction that Macau casinos would see a resurgence came to fruition, and his pocket began overflowing with wealth.
Mr. Ho's success continued throughout 2017, assisted by investments in The Philippines. City of Dreams Manila is performing so well, it's accounting for 15% of MRE's revenue this year.
James Packer's Horrible Year Gets Worse
After selling off his company's Macau investments, Crown shareholders seethed as they gained nothing from the revitalization of the Macau casino market. Even in Australia, Packer's investments have been withering. Analysts attribute this to several occurrences, both personal and business.
The tarnish upon his once-good name following Crown's legal issues with China is palpable. That soiled relationship caused him to withdraw Crown's name from the bid for a Japanese casino licence. He even scrapped a costly project to open a new casino in Las Vegas, and according to reports, may dump CrownBet, the company's online sports betting venture.
In September 2017, Crown's legal team began defending the company in Australian courts, where prosecutors allege Crown intentionally mislead gamblers about their odds of winning on slot machines (or pokies, as they're known Down Under). Further allegations by an Australian politician accuse Crown employees of tampering with gambling machines, and failing to properly document and report high roller gambling activities to federal authorities.
But Wait, It Gets Worse…
Mr. Packer's incredible generosity towards the family of Israeli Prime Minister Benjamin Netanyahu came into question in 2017 as well. He's been subject to questioning by federal police in his home country – at the request of Israeli authorities – as to whether he may have received anything in return for that generosity.
And finally, as most of you know, his long-term relationship superstar singer with Mariah Carey dissolved. That led to another court battle, in which the two came to a multi-million dollar settlement. Within that agreement, Ms. Carey was awarded custody of the 35-karat diamond engagement ring.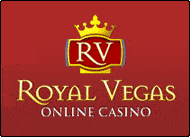 Royal Vegas Canada has been our editor's #1 pick for three consecutive years ! Great compatibility of course (iphones, mobiles and tablets) but also an exciting range of games and promotions. Excellent support teams and quick cashouts… What else to ask for ?
(Remember to gamble responsibly)