28 Dec
Endorphina's New Slot Game, Durga, soars on Player Choice
New from Endorphina, Durga Slot with player choice free spins.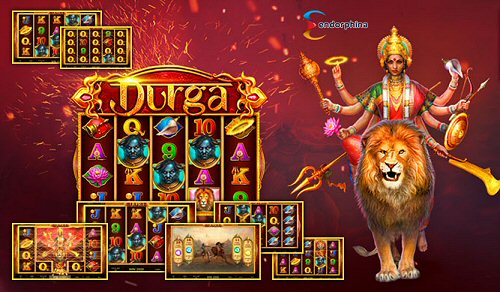 Freedom of choice is a wonderful thing. We are free to choose all sorts of things in our daily lives. We choose everything from what meal to prepare for dinner, to what cellular phone plan is worth our hard-earned dollars. But so many things in life do not come with choice.
We cannot choose whether we want to pay taxes. We cannot choose the weather forecast. For gaming fanatics, we can't generally choose what features we'd like to incorporate in our favorite games. Just lately, digital slots developers have begun giving player's that choice, and it's been very well received among the online gambling masses.
New Slot Game, Durga by Endorphina
This month, Endorphina released a new slot game called Durga. If you're familiar with Indian culture, you may recognize the title. Durga is the name of the 8-armed Hindu Warrior Goddess responsible for eradicating evil and demonic forces from the world.
Endorphina's new slot game celebrates the omnipotence of the Goddess of War in its new Durga Slot. It's a 5-reel video slot with 40 fixed paylines; thus requiring a minimum bet of $0.40 per spin. The exquisite graphics and beautiful animation are enough to draw any player's attention, but it's the 'player choice' aspect that's keeping their interest.
Durga Slot Features – Player Choice
Like many online slot machines created in the last twenty years, Durga's most prominent feature is free spins. To trigger them, players will need to and three or more scatter symbols. In this game, Mahisha – the capitol city of the ancient kingdom of India – represents the scatter.
However, unlike most games, it's not the number of scatters that appear that determine the value of the free spins. That choice is left to the player to decide. But choose carefully, because the more spins you claim, the less they will be worth. Conversely, choosing the lowest number could reap the most munificent rewards.
Choose from:
28 free spins w/ 1x multiplier
16 free spins w/ 2x multiplier
11 free spins w/ 3x multiplier
7 free spins w/ 5x multiplier
Decisions, Decisions! Which is Best?
Choosing the best slot feature can be a very tough decision. There are so many variables to consider. What if you don't have very many winning spins? What if all the winning combos are low value to begin with? What's better, spins or multipliers?
We can't change any of these variables. Luck is an enigmatic thing. What we can do – what all computer whizzes and mathematicians would do – is calculate the odds. In this case, it's a no brainer. You don't need to be a savant. Heck, you shouldn't even need a calculator. Simply multiple the number of free spins by the multiplier. The highest product (answer) is the best option. So…
28 x 1 = 28
16 x 2 = 32
11 x 3 = 33
7 x 5 = 35
By mathematical assessment, the lowest number of free spins, 7, with the highest multiplier of 5, has the highest potential to return a win in Endorphina's new slot game, Durga Slot.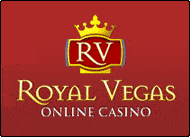 Royal Vegas Canada has been our editor's #1 pick for three consecutive years ! Great compatibility of course (iphones, mobiles and tablets) but also an exciting range of games and promotions. Excellent support teams and quick cashouts… What else to ask for ?
(Remember to gamble responsibly)