31 Dec
Betting on Blockchain: Bitcoin Gambling in 2018
Blockchain Betting: Will 2018 be the Year of Bitcoin Gambling?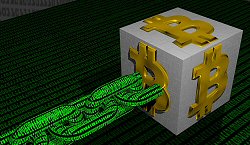 If the term Blockchain means nothing to you, you may have spent 2017 under a rock. Or, perhaps you don't follow anything regarding the global finance market. Blockchain refers to any form of Ethereum-based money, aka digital currency or crypto-currency, such as Bitcoin.
It would appear that bookmakers and casinos are betting on Blockchain to drive the gambling market in 2018. It's not just the online gambling realm that's employing them, either. This new year, patrons of bricks-and-mortar casinos may find themselves with the option to gamble with Bitcoin and other blockchains just as the would fiat money.
Blockchain Betting Past & Present
In recent years, placing bets and wagers over the internet has become a wholly accepted process. The advent of modern technology and consistent advancements in functionality and security is leading more smartphone and tablet users to trust these devices for daily activities, especially those of the monetary persuasion.
However, transferring money back and forth between financial institutions and online gambling websites isn't cheap. Players often incur fees, but it's usually the gambling operators who absorb most of the cost. Due to its digital nature, Blockchain is seen as a much less expensive way to move funds.
It took just as long for crypto-currencies to become a trusted form of transacting as it did for online gambling. Now that they are, throughout 2017, Blockchain betting sites have been popping up like mushrooms in an over-crowded cow pasture. As such, more and more players are utilizing Bitcoin and other Ethereum-type wallets to gamble over the internet.
Future of Blockchain & Bitcoin Gambling
The proliferation of Bitcoin gambling sites won't slow down as the new year kicks off. Quite the opposite. Reputable operators are looking into what's become known as smart-contracts to deliver a reliable, trustworthy and secure product.
Smart-contracts are the new regulatory regime for unregulated currencies. Through these contracts, operators are able to provide guarantees that gambling services via Ethereum-based, Blockchain financial transactions are secure and forthcoming. Games are fair, deposits will be honored at current face value, and withdrawals will be swiftly paid out.
As one editorial author explains it in an article appearing this week in TheMerkle:
"A Blockchain-based betting system could use smart contracts to deliver reliability and ensure that both the players and the bookmaker fulfill their obligations. An Ethereum based Blockchain betting system could thus ensure that the conditions for payout are pre-determined. Such a system owing to smart contracts could also ensure that there are no account lockouts caused by frequent wins or arbitrages. Registration and identification can be made simpler and security of funds ensured."
Land-Based Casinos Betting on Blockchain?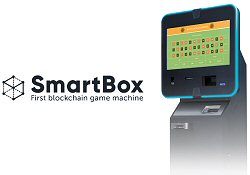 Last month, it was announced that the first Blockchain-based gambling machines have entered beta-testing mode. Developed by SmartPlay.tech, SmartBox Roulette tables are the first to undergo public use. These machines are equipped with QR codes, card acceptors, and standard fiat money receptacles, giving players the option to use cash, credit/debit, blockchain or other mobile based payment methods, such as Android Wallet, Apple Pay, and Bitcoin Wallet.
The SmartBox technology also incorporates its own Ethereum-based currency known as RLT, short for Roulette Tokens. Players can purchase RLT through the system, use them to place wagers, and withdrawal them as cash.
It's not known yet whether bricks-and-mortar casino operators will look fondly upon the new technology. If so, Blockchain betting and Bitcoin gambling could easily become the new norm in Las Vegas and beyond.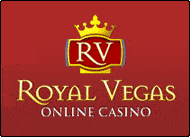 Royal Vegas Canada has been our editor's #1 pick for three consecutive years ! Great compatibility of course (iphones, mobiles and tablets) but also an exciting range of games and promotions. Excellent support teams and quick cashouts… What else to ask for ?