2 Jan
Dissecting the Future of Real Money Casino Games
Future of real money gambling takes center stage at this month's USA Casual Connect 2018.
The Casual Connect summit brings together industry insiders, analysts and entrepreneurs in the iGaming sector. This month's convention will take place at the Disneyland Hotel in Anaheim, California. It will span three days of casino track conferences, from January 16-18, 2018.

USA Casual Connect 2018 is expecting a high rate of attendance this year as more than 20 sessions will host over 200 speakers. The summit anticipates 2,000+ attendants from the gaming industry, all looking forward to learning what the future holds for social and real money casino games.
Future of Social & Real Money Gambling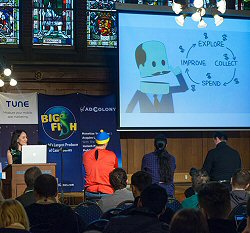 Among the conference's multitude of topics, current and future issues facing the social and real money casino gaming industry are sure to attract a large number of attendees. Numerous sessions revolve around this subject, with representatives from major players in the iGaming sector scheduled to speak on the matter.
An overview of the industry's current status will be provided by Adam Krejcik, co-founder of research firm Eiler's & Krejcik Gaming. Burgeoning trends, such as blockchain betting, eSports and regional regulation, will be discussed by experts from iGaming Capital, Partis Solutions, RSD Partners and other major corporations.
As with most trends, some go on to become multi-billion dollar concepts. Others become withering fads, eventually dissolving into thin air. These expert panelists will attempt to predict which trends will fall into which category over the next few years.
Products that engage players have proven enormously successful in recent years. Daniel Sahl, Associate Director with the University of Nevada Las Vegas (UNLV), believes the interactive protocol is of utmost importance. Sahl will deliver a speech on the importance of interactivity in social and real money gaming apps, as well as the land-based casino industry.
Real Money Casino Games & Platforms
The topic of innovative game content and platform designs should be another crowd pleaser at USA Casual Connect 2018. A multitude of speakers will tackle this topic, dissecting the use of the HTML5 Canvas, virtual reality technology, and ways to increase player engagement through music and sound effects.
Proven techniques will be shared by executives from RelEX Studios, Unity, Dreamcraft, DoubleDown Interactive, MobilityWare and other successful game tech development companies. Additional speakers will identify the specific aspects of social and real money casino games that work, and those that don't.
While the conference is intended to renovate and further develop the land-based and online casino industry as a whole, the productivity of the conference is equally important for avid gamers. What industry leaders and entrepreneurs take away from the summit will inevitably mold the future of gaming worldwide.
About Casual Connect
Casual Connect is a semi-annual conference that brings together industry professionals to, "Explore investment, innovation and creativity" in the gaming sector. Each year, the conference is held in a different region of the world, having taken place in major cities like Amsterdam, London, Tel Aviv, Kyiv, San Francisco, and now Anaheim, California.
Visit CasualConnect.org to learn more about this unique traveling summit, and get more information on this month's upcoming conference, speakers, sponsors and major topics on the 3-day menu.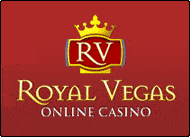 Royal Vegas Canada has been our editor's #1 pick for three consecutive years ! Great compatibility of course (iphones, mobiles and tablets) but also an exciting range of games and promotions. Excellent support teams and quick cashouts… What else to ask for ?
(Remember to gamble responsibly)