5 Jan
The Amazing Canada Poker Race: Negreanu vs. Duhamel
Best Poker Player in Canada: Daniel Negreanu or Jonathan Duhamel?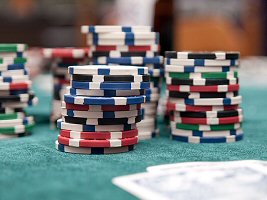 Canada has bred some amazing poker players over the years. Some of the best in the world hail from this great land. Daniel Negreanu, of Toronto, Ontario, is considered by many to be the top payer in the world. Jonathan Duhamel, of Boucherville, Quebec, isn't far behind in terms of cashes. But quality of accolades have to count for something, too.
Who's the Best Poker Player in Canada?
Some argue that Duhamel is the better of the two. Others are adamant that Negreanu is the best poker player, not just in Canada, but the entire world. According to the Global Poker Index (GPI), Toronto's Alan Ari Engel is the best Canadian poker player, following his AU-$1,600,000 championship win at the 2016 Aussie Millions.
But rankings vary in many ways. Is the best player the highest money earner, the most decorated, the one who's career is flourishing most at present, or the one with the most prestigious award under his belt?
Personally, I'd have to remove Engel from the list, for the simple fact that he doesn't have nearly so many live tournament cashes, or anywhere near the same lifetime experience and accolades.
So without further ado, we'll compare the careers of Daniel Negreanu and Jonathan Duhamel. Then you can decide who you think is the better of the two. And if you still aren't sure, consider this… Who would you rather not be seated across the table from?
Canada Poker Pro Daniel Negreau
Daniel 'Kid Poker' Negreanu is known by every poker fan in the world. He's kind, he's humorous, and he's constantly donating money (and actively promoting) worthy charitable causes. He is, perhaps, the most likable poker player in the world. But behind that cool, calm mask is a perpetually calculating mind and psychological beast who's always finding ways to get one step ahead.
In a 2009 interview, Negreanu said that he knew from the time he was four years old that he would be rich. He certainly made good on that promise to his parents. At 43 years of age, Daniel is the highest live poker tournament money earner in the world, having banked US-$35,319,815.
He's not just a consistent bubbler, either. Along the way, he's built an impressive trophy case, filling it with 6 WSOP bracelets and 2 WPT titles. His largest cash came at the 2014 WSOP $1 Million Big One for One Drop, where he finished in second for a whopping $8,288,001.
The one accomplishment he's lacking, however, is a WSOP Championship. Which brings us to…
Canadian Poker Pro Jonathan Duhamel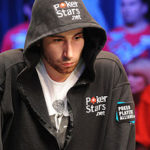 Jonathan Duhamel is a more quiet, serious poker player. He has his friendly side. He's been known to smile and crack a joke or two at the table. He's never been known to show negative emotion on the felt. His serious nature is representative of his powerful concentration. After years of success, he's never even been dubbed with a specific nickname.
Duhamel is also ranked high on the poker all time money list, sitting comfortably in the #18 spot with $17,877,483. Almost exactly half of that came by way of his most impressive accomplishment of all – winning the 2010 WSOP Main Event Championship for $8,944,310. With nearly $9 million other cashes to his name, he's clearly not a one-hit-wonder.
In 2015, Duhamel survived the WSOP One Drop event to collect the 1st place prize of $3,989,985, and his second WSOP bracelet. A few months later, he won another High Roller event at WSOP Europe for $628,815, and his third bracelet.
Who's Canada's Best Poker Player?
Decisions, decisions… Negreanu seems to have the category shored up. He has quite a few more bracelets and titles (although no WSOP Championship), and nearly twice as much in career earnings. Both still have a long and illustrious career ahead of them, though.
So for now, the Amazing Canada Poker Race continues… Only time will tell if Duhamel has what it takes to catch up to his biggest rival and overtake the title of best poker player in Canada.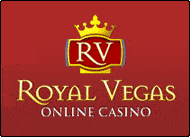 Royal Vegas Canada has been our editor's #1 pick for three consecutive years ! Great compatibility of course (iphones, mobiles and tablets) but also an exciting range of games and promotions. Excellent support teams and quick cashouts… What else to ask for ?
(Remember to gamble responsibly)