8 Jan
Asgardian Stones Slot by NetEnt coming Feb 22
New NetEnt slot machine Asgardian Stones coming February 2018.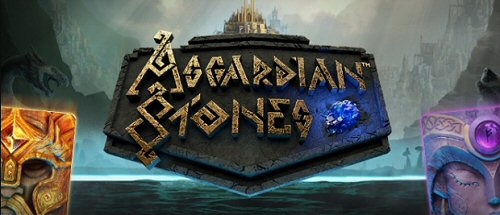 If you follow Nordic mythology (or some Marvel comic books), the name Asgard should ring a bell. Asgard is one of the Nine Worlds, ruled by Odin, the God of… well, many things (war, death, wisdom, poetry, etc.)
If you don't recognize that name, how about Thor? Yes, Thor. You know, the muscle-bound, hammer wielding blonde guy from the Marvel comics and all those Hollywood, Thor/Avenger films? That handsome brute is the son of Odin, hailing from the Asgardian realm.
"Oh, that Asgard?"
"Yes, that Asgard!" 🙂
NetEnt is capitalizing on the success of that epic storyline with the upcoming release of its new Asgardian Stones Slot. The game centers around those legendary Gods, and their mythological runes. As the name suggests, each is represented in stone.
Asgardian Stones Slot
This game is reminiscent of Gonzo's Quest, one of the most famous NetEnt's slot machines of all time. It features 5 reels, 20 fixed paylines, and the same falling symbols (as opposed to spinning reels). Each time a winning combination occurs, all symbols involved explode, making room for new ones to fall down and fill their place. As such, an unlimited series of wins can occur on a single spin.
As I said above, the symbols are all etched from stone. The five higher paying symbols are all faces. The orange-ish one represents Odin, and is the highest paying standard symbol in the game. Three lower symbols are stone-etched playing card values of A, K and Q.
The game's two other symbols are the Wild and the Bonus Wheel. More on those below…
Features of New NetEnt Slot Machine
The wilds in this game do as all wilds – taking the place of other regular symbols to line up wins. However, there's a special Colossal Feature that can occur anytime during the base game or free spins.
At random, any premium or wild symbol can appear in Colossal size, taking up a 2×2 or 3×3 section of the reels. There's also a Colossal Crush Feature, in which Colossal symbols can crush all of the symbols below them. Again, this occurs at random. Each time a row is crushed, a multiplier builds, scaling up from 2x to 4x.
The Bonus Wheel symbol always appear in 3×3 Colossal size. Unfortunately, unless the crush activates, it may not fall far enough to trigger a spin (it must appear in full). When it does, it initiates the Bonus Wheel Game.
The wheel consists of 8 sections. 5 of them represent an amount of coins that can be instantly won (100, 200, 200, 400, and 1,000). The other 3 positions will award 5 free spins. There's a yellow outline that covers three adjacent sections on the wheel. When it stops spinning, all three prizes within the yellow section are awarded. This means a player could receive the max 15 free spins, or if they miss the free spins altogether, will hit at least a 2,300 a coin payout.
During Free Spins, wilds always appear Colossal size. When they contribute to a winning combination, the wilds split into standard 1×1 squares. The Bonus Wheel can reappear, triggering more free spins up to three times during the bonus game. Thus the Asgardian Stones Slot has plenty of potential to produce high payouts.
The new NetEnt slot machine is due for release on February 22, 2018.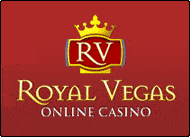 Royal Vegas Canada has been our editor's #1 pick for three consecutive years ! Great compatibility of course (iphones, mobiles and tablets) but also an exciting range of games and promotions. Excellent support teams and quick cashouts… What else to ask for ?
(Remember to gamble responsibly)