12 Jan
Appraising the Downsides of Mobile Gambling
Do the Downsides of Mobile Casino Gambling outweigh the Pros?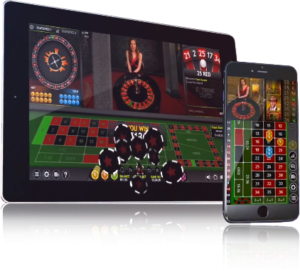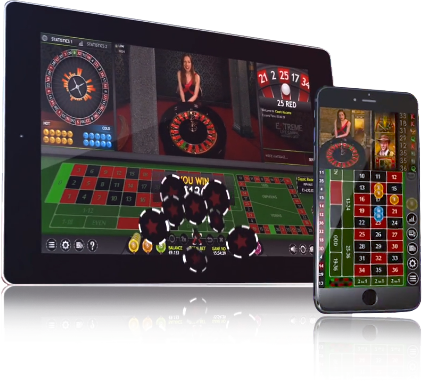 Anyone who's taken advantage of the ability to play casino games on a mobile device can surely extol the benefits therein. It's quick, easy, fun, and supremely convenient. Visiting a land-based casino can be a hassle, while mobile gambling is accessible 24/7, from anywhere your smartphone gets network service.
Yes, the advantages of mobile gaming are many. Every betting option, on every game you can possibly imagine – and then some – at your fingertips. Bonuses and promotions to boost your bankroll. But it's not all sunshine and roses. There are downsides, too. The real question would-be players need to ask themselves is this…
Do the Downsides of Mobile Casino Gambling Outweigh the Conveniences?
It's a reasonable question, and one we'll aim to answer today. We'll look closely at all the negative aspects of gambling on a mobile device, or online in general, in an effort to offer a genuine appraisal of the situation.
How Safe are Mobile Casinos?
Security is the number one issue with mobile casino games. To play, you must divulge all of your personal information, like name, address, and date of birth. Then you'll have to provide some financial information on top of it. Depending on your method of payment, it could be a credit/debit card number, bank account info, etc.
How safe is all of this information? As we're all well aware, the online space can be a dangerous place when it comes to identity theft r picking up nasty computer viruses. The casino operator you choose to play with will determine how safe it is to do so. Reputable, well-regulated operators will employ the strictest security standards available to protect their players. Operators who aren't properly regulated, or aren't regulated at all… well, who knows?
Does Mobile Gambling Lead to Addiction?
It's been postulated many times that mobile casino games are the path to addiction. It's generally anti-gambling advocates that iterate this sentiment time and again. However, unbiased researchers from universities all over the world tend to disagree.
A 2015 study in Australia, entitled 'Online Gambling Addiction: the Relationship Between Internet Gambling and Disordered Gambling', concludes:
"…Internet gambling does not cause gambling problems in, and of, itself. However, use of Internet gambling is more common among highly involved gamblers, and for some Internet gamblers, this medium appears to significantly contribute to gambling problems. Internet gamblers are a heterogeneous group, and the impact of this mode of access on gambling problems is moderated by a range of individual, social and environmental variables."
Another study by researchers at UMass Amherst, submitted just this week to the Massachusetts Gambling Commission, suggests "that people phase in and out of the problem gambling group".
This multi-year study occurred in two waves, with nearly 4,000 subjects participating. The most interesting finding was that problem gambling is not the "unremitting chronic disorder" it's always been perceived to be.
Half of their subjects who were identified as 'problem' or 'pathological' gamblers in the first wave, changed their ways by the second wave. Most were reclassified as recreational gamblers, while the rest had been downgraded to displaying at-risk behavior.
So, does mobile gambling promote addictive or compulsive behavior? The evidence seems to say no. Mobile gambling does not create problem gamblers. However, researchers believe it can proliferate existing issues for those who already have a problem.
Conclusion – Mobile Casinos Good or Bad?
As for safety, the key here is to do your research first. Know who you're working with before you sign up an account. Check around the web to see what real people are saying about a site. If it's gone rogue, players won't hesitate to blow the whistle on every iGaming forum on the web.
If you have a gambling problem, or compulsive behavior issues to begin with, mobile casino gambling might not be the thing for you. If you can play responsibly, utilizing the medium for entertainment purposes only, you should have nothing to worry about.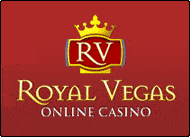 Royal Vegas Canada has been our editor's #1 pick for three consecutive years ! Great compatibility of course (iphones, mobiles and tablets) but also an exciting range of games and promotions. Excellent support teams and quick cashouts… What else to ask for ?
(Remember to gamble responsibly)