22 Jan
Land-Based Resorts Evolving into Mobile Casino Hotels
How resorts are utilizing modern mobile conveniences to compete with online casinos.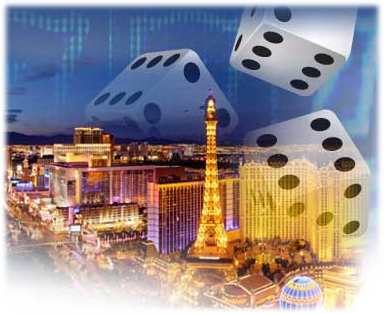 Convenience has driven commerce since the dawn of exchange. A peddler sold wares from a horse-drawn wagon because such goods were very hard to come by. Door-to-door salesman were elite profiteers before department store chains opened in every city. Convenience stores sell basic necessities for twice the price of grocery stores, because they are – as the name suggests – convenient.
Now, the internet has delivered the ultimate convenience of doing pretty much anything in your pajamas.
In recent years, online and mobile casinos have given recreational gamblers an unparalleled level of access to their favorite games. Slot machines, blackjack, roulette, video poker, lottery, sports betting – you name it, you can play it for real money, without ever entering a land-based casino.
You can surely imagine the harm this poses to the hospitality and gambling resort industry. Casino corporations now operate under the fear that their role in society will fade away, just like the existence of door-to-door salesmen. But they're finding new ways to counter the storm, and they're using the same technology to do it.
Competing with Online Casinos via Mobile
Many land-based gambling businesses have embraced the digital realm. In jurisdictions where it's allowed, many operators have teamed up with online suppliers to deliver omni-channel gaming products. In the US, several states have taken this initiative. But here in Canada, provincial regulations don't allow for such partnerships.
To combat the growing mobile casino preference, resorts are taking on a whole new approach to hospitality. They've begun offering new ways for customers to utilize mobile conveniences.
Where hotel guests once enjoyed the "retail therapy" of have major outlets adjacent to or within a resort, now they can purchase items from these retailers right on their mobile device. For example, Virgin Hotels recently signed a partnership with The Gap wherein hotel guests can make online purchases. Those items come with a 3-hour delivery guarantee, direct to their hotel room.
Hotels have also expedited the booking process by setting up their own mobile reservation apps. Customers can book a room, as well as purchase discount tickets to eligible entertainment venues, right from their mobile device.
Upon arrival, guests can skip the courtesy desk by utilizing mobile check-in services. Even digital room keys are being issued via mobile apps, bypassing the need to pick up a keycard at the front desk. Almost any guest service can now be accessed now via a hotel's mobile app.
Potential Backlash of Mobile Convenience
As always, there are potential problems to consider. For one, human travel agents are dwindling fast. With so many mobile booking options, that industry is likely to crumble completely within the next few years.
There's also the issue of personalization. Can gambling resorts provide their guests with the same customer experience if the majority of their information and services are received via mobile?
The industry doesn't expect this to be a problem. In fact, many industry insiders believe the transition to mobile tools will only help to enhance a customer's experience. Guests will have more time to do the things they want to do while visiting a casino resort, and staff members will be able to focus on greater levels of service to those guests.
Will the move towards digital hospitality be enough for land-based gambling resorts to compete with online casinos? Only time will tell.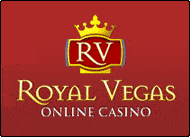 Royal Vegas Canada has been our editor's #1 pick for three consecutive years ! Great compatibility of course (iphones, mobiles and tablets) but also an exciting range of games and promotions. Excellent support teams and quick cashouts… What else to ask for ?
(Remember to gamble responsibly)