23 Jan
Lenovo's Mirage Solo ripe for VR Casino Gaming?
Lenovo debuts Mirage Solo, the perfect catalyst for the future of real money VR casino apps.
As technology progresses, the online gambling industry is constantly evolving along with it. The next big thing is always on the horizon. Many believe the trend of the future will be virtual reality casinos. If they're right, Lenovo's latest innovation is sure to be an enormous success.
The annual Consumer Electronics Show (CES) is the world's most exclusive trade show convention for technology developers. Hailed as the 'Global Stage for Innovation', CES 2018 took place in Las Vegas from January 9-12, where all the biggest names and emerging newcomers in the field of electronics gathered to share their latest endeavors.
Lenovo Debuts Mirage Solo at CES 2018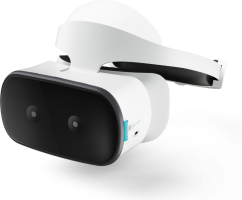 One of the most intriguing areas of innovation at this year's CES revolved around AR (augmented reality) and VR tech. Lenovo's Mirage Solo was a huge hit, debuting as the world's very first stand alone VR headset.
The Mirage Solo is a singular, wireless device, employing Google's Daydream VR platform. Destined to bring users the next generation of virtual reality capabilities, the Mirage Solo is lauded for combining the "simplicity of an all-in-one headset" with the "immersive experience of motion tracking".
The all-in-one (AIO) hardware delivers an experience like never before. No longer will users need a smartphone, or be tethered to a computer or console by wires, to experience the wonder of VR.
The headset comes fully equipped with 64GB UFS ROM, 4GB RAM, and up to 256GB micro-SD slot, ensuring plenty of storage space and speed to run multifarious VR applications. It offers dual band WiFi, Bluetooth 5.0, a 3.5mm headphone jack, dual microphones, and a 4000mAh Li-ion battery for up to 7 seven consecutive hours of use. A wireless motion controller is provided for accessing content and playing games. All this comes in a compact design that weighs in at 645 grams (1.42 lbs).
Perfect Catalyst for Real Money VR Casino Apps
VR casino gaming software already exists. The problem, up to now, has been a slow transition from traditional mobile use to VR technology among consumers. But that's sure to change in the future.

Every household in the modern world didn't own a computer as soon as the internet came along, but they did by the turn of the century. Every hand wasn't holding a mobile device when Apple introduced the first smartphone in 2007, but I'd be willing to bet you own one today. You may even be reading this on one.
New innovations take time to catch on, and VR is right on the cusp of claiming such a position. Mobile gambling has been around since 2003, yet it wasn't until 2017 that the popularity of gambling on a mobile device surpassed traditional desktop gaming. Microgaming's VR Roulette has been waiting for the perfect platform to host it since 2015. The seeds have been planted. It's only a matter of time before they bear fruit.
Lenovo set a reasonable price point of 'under $400' ($399, no doubt) for its new Mirage Solo – far better than the $599 launch price of Oculus Rift in 2016. That price is sure to drop quickly, too, as other companies mimic the wireless, AIO design.
When you put it all together, the future of VR casino gaming is coming closer and closer into view. Will it happen this year? Maybe – maybe not. But one way or another, real money VR casino apps will eventually claim their rightful place in the online gambling industry.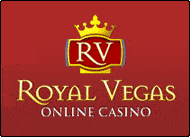 Royal Vegas Canada has been our editor's #1 pick for three consecutive years ! Great compatibility of course (iphones, mobiles and tablets) but also an exciting range of games and promotions. Excellent support teams and quick cashouts… What else to ask for ?
(Remember to gamble responsibly)