25 Jan
Illinois Police hit Gambling Jackpot in Car Crash
Car crash releases a slot machine jackpot onto Illinois highway.
In one of the mot bizarre gambling jackpot stories of the century, an Illinois state highway was covered in cash on Tuesday. Local news reports indicate the driver of one of the vehicles involved in the crash was transporting the money for a video gambling machine company.
According to police, that driver was the cause of the accident. The unidentified man was said to be driving too fast on the interstate when he lost control of the black sedan, spun into a guardrail, then hit another car.
The incident took place on I-74 near Mahomet, Illinois just before noon on Tuesday. There were actually three vehicles involved, but thankfully, no one was significantly injured in the crash. The third car's driver swerved to avoid the wreckage of the original two vehicles, and ended up plowing into the ditch on the right side of the road. That driver was taken to a local hospital, but is said to be okay.
Police Forage for Slot Machine Jackpot
It was a brow-raising scene on the highway that morning as the road was covered in US currency following the car crash. Onlookers were baffled, and even local media jumped to a number of conclusions as they arrived on the scene.
Was this a case of criminals transporting counterfeit money? Had a local bank or business been robbed? Was there a huge story just waiting to unfold? The fact that authorities were all over the road foraging for the countless $5, $10 and $20 bills, stuffing them into black duffle bags, didn't help to calm the suggestive situation.
Thankfully, it was nothing of the sort. Authorities quickly clarified that the money was indeed real, and that it came from the hoppers of video gambling machines. The driver of the vehicle had been hired by a slot machine manufacturing company to transport the money. The cash had been packed into duffle bags, and placed in the trunk of his car.
It took state police about an hour to scoop up all that cash, leaving traffic backed up for miles.
The driver of the black sedan who caused the crash was charged with multiple infractions, including speeding, driving with a revoked licence, and operating a vehicle without insurance.
It makes you wonder how he got hired to transport all that cash cash in the first place. And why was it not secured better. Wouldn't an armored truck have been more appropriate? I suspect we haven't heard the final chapter in this story just yet…
Better Ways to Win a Gambling Jackpot
If you're thinking of sitting along the local highway, waiting for the next slot machine jackpot to crash your way, there are better ways of going about it – with better odds, I'm sure. It's not every day, or even every year, that duffle bags full of cash end up cascading across the motorway.
Microgaming's famous Mega Moolah, on the other hand, has been paying out about once every three weeks since October 2017. That game carries a progressive jackpot of no less than $1,000,000, and averages more than $5 million per strike.
You won't have to visit a gambling resort to play it, either. The Mega Moolah is an online slots game available at hundred of websites like Royal Vegas Casino. The games can be played for real money or just for fun, on a desktop, smartphone or tablet.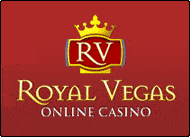 Royal Vegas Canada has been our editor's #1 pick for three consecutive years ! Great compatibility of course (iphones, mobiles and tablets) but also an exciting range of games and promotions. Excellent support teams and quick cashouts… What else to ask for ?
(Remember to gamble responsibly)