31 Jan
Revisiting the Argument of Online Poker Prejudice
Online poker sites reject sharks to make it fair. But how is that fair?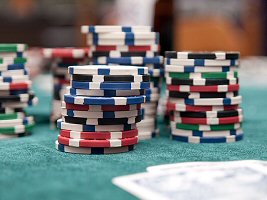 There's an argument going round that recreational online poker players are being preyed upon by "sharks". The industry is suffering for it. New players come and go as if received by a revolving door.
This is not a new argument. It's been going on for years. The problem is that not all players are equal. Some players are just there for fun, possessing no notable skills for the game. They are the "fish" of the online poker community. Sharks, on the other hand, are professional grade players that employ mathematical and psychological strategies to outwit and outplay their opponents.
If you throw a pool of fish together on a table, it's anyone's game. Toss a single shark into the waters, and odds are all the fish will have their bankrolls devoured.
Online poker sites have tried to find ways to segregate their communities. Some tables are designated for new players only, but that doesn't benefit a recreational player who stays on board for a few months. Others are separated by player status. The less you win, the more tables you have access to, whereas players who win often are limited to better-player tables only.
Now, an Italian online poker company, Newgioco, is vowing to eliminate the sharks in an effort to bring casual poker fans back to the felt. So suggests a newswire released yesterday, entitled 'Removing Sharks from the Gambling Pools'.
Online Poker Sites Rejecting Sharks
I can understand the argument by online poker operators. They need a large player base to stay afloat in a globally competitive market. If sharks scare away their bread-and-butter fish, how are they to survive?
The benefits would be vast for both operators and the recreational players they serve. Let's be honest, there are many more fish in the ocean than there are sharks. Protecting them is a matter of popular demand.
Newgioco CEO Mike Ciavarella says playing online poker has become a frightening situation for casual gamers. He described the typical player as feeling like they're "jumping into a shark tank" when playing against professionals who have a skill-based advantage over them. His goal is to provide a fair playing ground where sharks simply don't exist.
Oddly enough, Newgioco signed poker pro Matthew Scuffi as brand ambassador to promote the site. He will wear the brand logo when playing live, but does this mean he's not permitted to play at Newgioco.it?
How Is Online Poker Prejudice Fair?
On the other side of the argument, we have professional poker players who are being ostracized for their talent. They are the minority here. How long have we fought for the rights of minorities? Aren't we taught that discrimination is wrong – illegal, in fact? Are we supposed to segregate discrimination now? It's usually wrong, but sometimes it's okay… is that the message?
But maybe I'm looking at this the wrong way. You wouldn't see high school football players competing on the gridiron against professional CFL or NFL payers. That wouldn't be fair at all. It would be a disaster for the youngsters. Amateur versus professional obviously gives the advantage to the pros.
But if that's the case, how far do we take it? Should the WSOP start rejecting entrants who don't have enough experience or cashes under their belt? Wouldn't it be unfair to let a non-pro pay $10k to enter an event they have little or no chance of winning? Oh, but the WSOP will never do that. That's an extra $10k in the prize pool (minus 6% for fees and payroll).
In the end, it has nothing to do with protecting fish. It's not an argument of fairness versus secernment, or appeasing the majority. As with most things in the business world, it all comes down to money. Whatever makes the most money goes. The WSOP will keep accepting everyone to make more money, and online poker sites will justify discrimination to sustain their profit margins.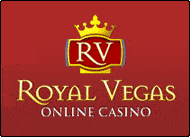 Royal Vegas Canada has been our editor's #1 pick for three consecutive years ! Great compatibility of course (iphones, mobiles and tablets) but also an exciting range of games and promotions. Excellent support teams and quick cashouts… What else to ask for ?
(Remember to gamble responsibly)