15 Feb
$700B in Global Online and Mobile Betting in 2018
Juniper predicts online wagering to increase to $700B in 2018.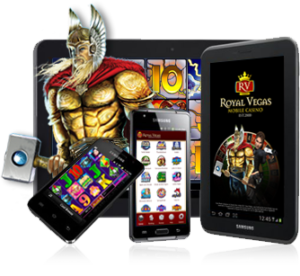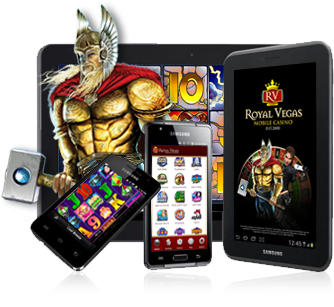 The online gambling industry isn't going to fizzle out anytime soon. According to the experts at Juniper Research, digital growth and spreading regulations are spurring the market to all new heights. They are predicting a substantial rise in online and mobile betting this year, with more to come in the foreseeable future.
Juniper's latest report, entitled Mobile & Online Gambling: Casinos, Lotteries, Betting & VR 2018-2022, is encouraging for all with a vested interest in the iGaming industry. Released on Tuesday, the report indicates a major upsurge in internet gaming verticals, not just this year, but for many years to come.
"Juniper Research has found that a combination of increased uptake in digital products, coupled with new, positive regulation, will drive a surge in online gambling wagers."
Researchers are predicting the online and mobile gambling market will see $700 billion in wagers in 2018. That's an 11.4% increase compared to the $620 billion wagered in 2017. And by 2022, Juniper believes the global internet gambling market will finally surpass $1 trillion in digital bet placement.
Digital Products Spur Online Wagering Growth
One of the main factors in their estimation is the continual rise in the popularity of digital products. Smartphones and tablets are occupying the hands of more and more people, and are being utilized in more ways than ever before.
At the same time, new technologies are emerging that will assist in boosting the attraction towards mobile gambling. In particular, they believe online casino operators and software developers will drive more traffic through increasingly engaging products.
"We believe new channels, such as chatbots, have the potential to drive customer engagement, through delivery of personalised offers, alongside 24/7 player support," writes the report's lead author, Lauren Foye.
Juniper estimates that the number of active mobile gamblers will "almost double, reaching 684 million by 2022".
Online & Mobile Betting Regulation Spreading
Another major factor that Juniper believes will have a substantial impact on the growth rate of online gambling is the increasing level of legislation and regulation throughout various regions of the world.
Researchers point out that "online gambling is seeing a raft of legislative changes". The inadvertent legislative prohibition of online poker in Australia is working against that concept. However, "new opportunities are emerging across the globe".
North America is stacking up to be a major player in the future of the global online gambling industry. Canada's market is growing stronger with each passing revenue report. Several US states are revisiting iGaming legislation this year, following Pennsylvania's decision to regulate online gambling in mid 2017.
Lawmakers in Pennsylvania swept the full gambit of online and mobile betting opportunities to shore up last year's budget deficit. The state chose to legalize and regulate online casino and poker games, online lottery sales, daily fantasy sports, and slot machine gambling at the state's 6 international airports.
There's also the matter of potential sports betting regulation throughout the US. The federal government is still mulling that one over, but the outlook seems is positive so far. A multitude of US states are preparing to jump on the legal sports betting band wagon – with both offline and online wagering options – should the opportunity arise.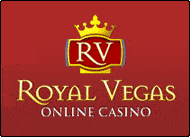 Royal Vegas Canada has been our editor's #1 pick for three consecutive years ! Great compatibility of course (iphones, mobiles and tablets) but also an exciting range of games and promotions. Excellent support teams and quick cashouts… What else to ask for ?
(Remember to gamble responsibly)