7 Mar
Play the Field to introduce first AR Casino App
AR casino gambling app coming to North America from Play the Field.
The Pokemon Go craze took the world by storm, showing us just how engaging the realm of Augmented Reality (aka AR) can be. It was so successful, millions of players from every populated continent on the planet were enthralled by it. The novelty AR game motivated us to get out and interact with the world around us.
Since then, the business marketing industry has been seeking out new ways to utilize AR in a commercial sense. One company, Play the Field, believes it has the answer. The Halifax-based firm is preparing to launch the very first AR casino app right here in North America.
Play the Field's application is designed for integration at major casino gambling resorts. Specifically, it will cater to the larger variety of casinos, with hotels, restaurants, concert halls and other amenities in the mix. It will give mobile users the ability to seek out "treasures" throughout the property; things like free appetizers, beverages, or points towards redeeming prizes.
First AR Casino Gambling Contract Signed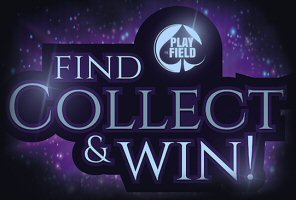 Play the Field CEO Kara Holm is proud to confirm the signing their very first client. Unfortunately, she wasn't able to divulge who it is, or pinpoint its location beyond somewhere in North America. What we do know is that the paid pilot project will begin in April 2018. More information is surely pending as the date approaches.
Holm has been in the marketing industry for a very long time. Play the Field is her first experience in entrepreneurship, and is mostly a one-woman-show. "I've been working for free since June [2016] so it will be nice to get some revenue in this," she quips.
The product is being touted as a way for land-based casinos to "gamify your destination and gain the power to move millennials". Play the Field will not support actual gambling activities. That is the casino's job. Instead, the application supplies a "for fun" mobile treasure hunt, utilizing augmented reality to gamify the traditional casino rewards system.
AR Casino App Perfect for North American Resorts
The CEO spent more than a year validating the application's marketability. Holm estimates a target market of approximately 550 casino in North America. These include large-scale integrated resort properties, where a desire to capitalize on the popularity of mobile gaming is at its highest.
"Until recently phones have been frowned upon in casinos due to game integrity concerns," says Holm. "But what the industry has been doing is trying to find a way to let their customers use their phones, because they know there is a huge group of casual casino customers that actually engage with each other and the world with their smartphones."
By her evaluation, casinos that are "not letting people engage with social media and tweet and share and snap," are missing out on a huge opportunity.
Holm sees the casino industry as the first and foremost vertical for AR application. From there, she hopes to extend the company's services to other industries, such as museums and municipalities. For now, she's anticipating a phenomenal rate of success in the AR casino gambling realm.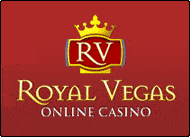 Royal Vegas Canada has been our editor's #1 pick for three consecutive years ! Great compatibility of course (iphones, mobiles and tablets) but also an exciting range of games and promotions. Excellent support teams and quick cashouts… What else to ask for ?
(Remember to gamble responsibly)