13 Mar
The Rise of Online and Mobile Gambling Juggernaut Microgaming
Microgaming: World leader in online and mobile casino games for more than 20 years and counting.
Almost every major industry has a leader; a company who sustains a forefront position, well ahead of the competition. Their names are universally known in their markets. The leader in online merchandise sales is Amazon. The largest cable company in Canada is Rogers. The top manufacturer of Android mobile devices is Samsung. When it comes to the online casino business, no content supplier surpasses Microgaming.

By most accounts, Microgaming is the oldest online gambling company in the business; responsible for launching the first genuine online casino in 1994. This is the widely-accepted story that most retell time and again, but that's not actually how it happened.
History of Online Casinos – 1994-1996
In 1994, the internet was just becoming something the public had access to. Gambling was, of course, among the very first industries to capitalize. That year, the website casino.co.za was launched, serving a small portion of South African players. Payments, however, were made in person, in cash, thus it doesn't necessarily fit the traditional bill of an online casino.
In 1996, The Gaming Club was launched, accepting the first internet-based casino deposits and wagers. The Gaming Club was owned by the same company that supplied its casino software – Microgaming. That company made the clever decision to purchase casino.co.za. As its new owners, they acquired the right to call themselves the original pioneers of the online casino industry.
Microgaming doesn't tell this version of the story, though. If you've ever visited their Our Story page, you'll notice they only (intentionally) provide the "short" version to the question, "Who are we?":
"The short answer is we were there when it all began, creating the world's first true online casino in 1994. Online gaming has changed considerably since then, and we haven't looked back."
Microgaming Turns to Software Only
Shortly after that, Microgaming's execs decided that running an online casino wasn't nearly as profitable as developing and licensing the software for them to other online casinos. That's what they began doing, and it's worked out remarkably well for them.
Not only is the Isle of Man-based company the largest provider of interactive casino content, they branched out into a few other verticals along the way. They launched a the Microgaming Bingo Network in the late 1990s, followed by the Prima Poker Network (now MPN) in 2001. Both were – and still are – tremendously successful.
Microgaming Pioneers Mobile Casino Games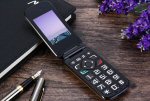 If there's one label that's stuck to Microgaming for more than two decades, it's "Pioneer". The company has been first to the starting line in many innovative areas of the online gambling industry, including the mobile casino revolution.
Microgaming began developing mobile casino content as early as 2003, launching the first mobile app in 2004. It wasn't a huge success, since mobile devices were flip-phones back then. But once the first touch-screen smartphones and tablets came along, Microgaming was right there to lead the charge. They were also first to market with a game for the Samsung SmartWatch, first to produce a VR casino game, and are working on AR projects as we speak.
The company now supplies the largest, fastest growing desktop and mobile casino gaming portfolio in the world, with more than 850 unique game titles and over 1200 variations.
Microgaming Awards & Memorable Moments
Releasing new, graphically stunning and feature-rich slots every month, year after year, has earned Microgaming a number of honorable awards. It would take up a lot more time than I'm willing to spare to list them all. Suffice to say, Microgaming has received numerous accolades from the most respected awards ceremonies in the business.
They have more than a dozen EGR B2B awards, 8 Awards for Excellence, 5 from Gambling Online Magazine, 4 Global Gaming awards, a trio of Casinomeister awards, the list goes on and on.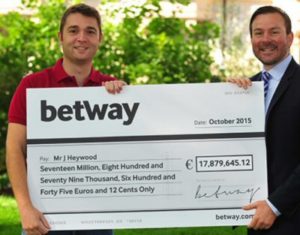 Some of the most memorable moments saw Microgaming go down in the world history books. In December 2012, the company paid the largest single-player online bingo prize in history, £5.88 million.
They've held the record for largest online slots payout on numerous occasions throughout the years. Currently, Microgaming holds the Guinness World Record of €17,879,645 (USD-$20,062,600, GBP-£13,209,300). That payout was struck on its Mega Moolah progressive slot machine on October 6, 2015 by British Soldier Jon Heywood, who was playing Microgaming mobile casino games on Betway at the time.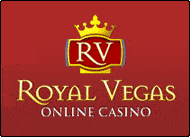 Royal Vegas Canada has been our editor's #1 pick for three consecutive years ! Great compatibility of course (iphones, mobiles and tablets) but also an exciting range of games and promotions. Excellent support teams and quick cashouts… What else to ask for ?
(Remember to gamble responsibly)