15 Mar
PokerStars promotes Right to Play with Play Money Poker Tournament
PokerStars to host free poker tournament for children's Right to Play charity.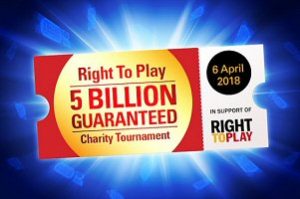 PokerStars has spent more than 15 years creating a positive impact on people of all ages. The Canada-based company played an integral role in the online poker boom of the mid-2000's, elevating the game's popularity among adults all over the world. It's also made a difference in the lives of countless children, facilitating generous donations to worthy charities.
Next month, PokerStars is hoping to donate $50,000 to Right to Play. The company could just hand over the cash, but that wouldn't be nearly as fun as promoting awareness through their play money poker vertical, PokerStars.net, with an exclusive, world-class event.
Free Poker Tournament for Right to Play
PokerStars is collaborating with Right to Play to host a massive play money poker tournament this April. The purpose is to raise funds for the charitable organization, which supports crucial educational opportunities for today's disadvantaged youth. This is the first time PokerStars is organizing an online play-money event for one of its charitable partners.
The tournament will carry a 5 billion guaranteed play money chip prize pool. It will take place at 8:00pm on April 6, 2018; otherwise known as the International Day of Sport for Development and Peace.
How does a free poker event raise money for charity? That's a good question. PokerStars has vowed to donate $10 per player entry to the poker tournament for the first 5,000 entrants. So long as the event draws at least 5,000 players, Right to Play will receive the maximum donation of $50,000.
"This huge tournament will raise vital funds for our global charity partner, which has made such a positive impact on so many children around the world," says PokerStars Head of Corporate Giving, Sue Hammett "We're aiming to have at least 5,000 players take part, which would raise enough to educate over 1,500 disadvantaged children for a year. So, please sign up and invite your friends."
How To Participate in Play Money Poker Event
The Right to Play 5Bn Play Money GTD will take place on PokerStars play-money site, PokerStars.net. Players can sign-up an account there, or log into their existing account, to register for the event. PokerStars.net is legal in every country and territory all over the globe, so even US and Canadian players are encouraged to take part.
The buy-in is 1 million play money chips. If you're already a member of the site, with enough skill to rack up a lofty chip count, you may already have that much to work with. If not, you can purchase 1 million chips for $4.99. Considering PokerStars will be donating $10 for every registrant (first 5,000) – similar to matching dollar-for-dollar – it's a small price to pay, and a wonderful charity to support.
About Right to Play
Right to Play is an international foundation that promotes education through every child's favorite activity – play!
"We use the power of play to educate and empower children to overcome the effects of poverty, conflict and disease in disadvantaged communities," says the organization's website. "While food, water and shelter are essential, so is a childhood, complete with education and opportunities to actively engage with other children. There are areas of the world today where children are not able to experience the benefits of play–this is the problem that we must tackle."
Right to Play actively trains local teachers and educational leaders to make learning fun so that all children can attain important lifelong knowledge. It's not just about literacy and numeracy, but hygienic, life-saving practices, as well, especially in communities where conflict and disease are prominent fixtures in everyday life.
"We're very grateful to our global partner, PokerStars, for delivering this exciting tournament to mark the International Day of Sport for Development and Peace," says Right to Play UK National Director Nikki Skipper. "It will help raise vital funds to help children in our programmes".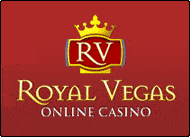 Royal Vegas Canada has been our editor's #1 pick for three consecutive years ! Great compatibility of course (iphones, mobiles and tablets) but also an exciting range of games and promotions. Excellent support teams and quick cashouts… What else to ask for ?
(Remember to gamble responsibly)