19 Mar
Beware Purchase of Micro-Scratch Lottery Tickets
Don't be scammed by retailers! Buy scratch off lottery tickets online.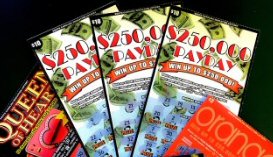 Every province and territory across Canada hosts a lottery to help raise funds for local government and community projects. Most of them even offer the option to buy lottery tickets over the internet. I'd be willing to bet that, for years, many of you thought purchasing tickets in person, at a retail location, was the safer option. But is it really?
According to recent (and not so recent) headlines, buying tickets online could be a much safer way to go; especially if you want a chance to win. As it turns out, many retailers, and/or their employees, aren't the most trustworthy people.
In the last 12 years or so, lottery retailers all over North America have been criticized for fumbling the integrity of scratch off tickets. There's several ways they can go about it. Some have been brazen enough to actually steal tickets off customers; usually the elderly. The most common tactic, however, is a simple technique known as "micro-scratching".
When Employees Micro-Scratch Lottery Tickets
Lottery tickets come in large rolls, and are delivered to each retailer in a box direct from the provincial lottery group. As slots become available in the large lottery encasement from which we buy them, employees are required to stock the new tickets. This means they have access to all tickets – the new ones, and the old ones already in the case – at all times.
I've actually worked in this environment myself, about 15 years ago. I know full well what employees are capable of. One person I worked with was caught scratching off more than $3,000 worth of tickets. Her plan was to just keep scratching until she won enough to pay them off. But that was a long time ago. Employees are getting a lot smarter these days.
Now, they micro-scratch lottery tickets, revealing only a minuscule portion of the ticket where a series of numbers and/or letters are found. An experienced retailer will know, just by examining this tiny section, if the ticket is a winner. If it is, they buy and cash it. If not, they sell the loser to unsuspecting customers.
If you must buy a ticket in person, don't be afraid to examine the merchandise before you leave. Look closely at the front of the ticket for any tiny scratch marks. It is possible for a bit of the surface to get scratched while pulling the cards from their encasement, but if you can see any letter or number values beneath the scratches, hand it right back to the clerk and demand your money back. If they refuse, Do Not Scratch The Ticket! Call your local lottery corporation and report it.
Don't Get Scammed…
There are only two fool-proof ways to avoid being scammed.
…Buy from Scratch-Off Vending Machines
In recent years, Canada's lottery regulators have begun transitioning to scratch ticket vending machines. They aren't available everywhere yet. Most fuel stations continue to sell tickets over the counter. Vending machines are much safer, because they are stocked by actual employees of the provincially-run lottery system, and cannot be tampered with by retailer staff.
…Buy Scratch Off Lottery Tickets Online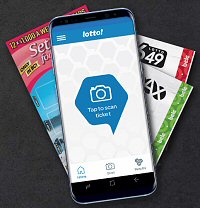 If your local retailers are not equipped with vending machines, take your purchases online. Most provinces offer online ticket sales. The odds of winning are exactly the same, there's absolutely no risk of the ticket being tampered with, and since it's all virtual, it's great for the environment, too!
You can buy scratch off tickets online from a desktop computer, and can even confirm winners on your mobile device. As usual – there's an app for that!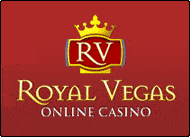 Royal Vegas Canada has been our editor's #1 pick for three consecutive years ! Great compatibility of course (iphones, mobiles and tablets) but also an exciting range of games and promotions. Excellent support teams and quick cashouts… What else to ask for ?