21 Mar
What to Look For in a New Mobile Casino
Player's Checklist: Before you play mobile casino games for money…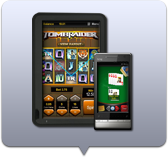 Are you considering joining a mobile casino? There are some great ones out there, allowing players from all over the world to play the same great games found in land-based casinos, for real money. But before you do, there are some very important things you need to know.
For beginners, getting into mobile gambling is akin to investing in the stock market. It's not something to enter into without a little knowledge. There are easy, and costly, mistakes that can be made. With that in mind, I'm going to provide you with a brief but critical checklist for new mobile casino players.
Is Your Mobile Device Capable?
First things first, make sure you have a mobile device that's capable of running today's digitally empowered casino games. If you have an iPad or iPhone 5 or above, or any of Samsung's mid- to high-priced models, you should be fine. If you're using something like the low-end Samsung J7, or any other smartphone with minimal 8-16GB internal storage and slow processing speed, you may want to consider upgrading. The efficiency of your gaming experience starts with the performance capabilities of your mobile device.
Integrity of the Mobile Casino
There are thousands of mobile casino operators out there, all hoping you'll choose them for your first gaming experience. Unfortunately, not all of them are so deserving. It is your responsibility to do a little research in this department, ensuring the casino you choose is reputable, trustworthy and secure. See how long they've been in operation. Make sure they are licenced in a reputable jurisdiction. Look for any significant number of customer complaints; particularly ones from the last year or two. Your mobile casino safety depends on it!
Mobile Casino Games
What kind of games are you looking to play? If you're a slots fan, you'll want to join a casino with a large variety of slot machines. If you prefer table games, see how expansive the table selection is. The more variety that's offered, the more likely you are to find a old favorites, and new ones, in the mix.
You may also want to consider live dealer tables. Live casino games take place in actual casino studios, where professional dealers host blackjack, baccarat, roulette, etc. The games are streamed live on a player's mobile device. It's a perfect mixture of online and land-based gaming, if you're into that sort of thing.
Banking Methods – Deposit & Withdrawal
Getting money into a mobile casino is the easy part. Getting it back out can be more challenging. Look closely at all of the banking methods supplied to make sure convenient deposit and withdrawal options are available, preferably in your own currency. Converting to a different currency, and back again, can result in costly foreign exchange fees.
Player Eligibility
Last but not least, make sure that players from your country are welcome. This is one that a lot of people tend to overlook. Just when you think you've found the perfect mobile casino that fits all the criteria above, you try to sign up, only to find out residents of your country are not accepted. Due to jurisdictional licencing and regulations, many operators limit their clientele to specific regions.
Once you've checked off everything on the list above, you should be able to play mobile casino games for money with all the necessary assurance that you'll have a secure, fair and entertaining experience.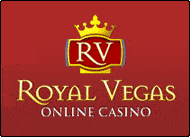 Royal Vegas Canada has been our editor's #1 pick for three consecutive years ! Great compatibility of course (iphones, mobiles and tablets) but also an exciting range of games and promotions. Excellent support teams and quick cashouts… What else to ask for ?
(Remember to gamble responsibly)