23 Mar
Pay by Phone Deposits for Mobile Casinos
Pay by Phone mobile casino deposits for Android, iOS, and more.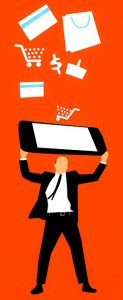 Choosing the right mobile casino to play at is the most difficult process for most players; at least it should be. Security, privacy and the assurance that your withdrawals will be honored is paramount to a safe and entertaining iGaming experience. But once that's done, you'll also need to choose an equally safe and secure payment option.
There are myriad ways to move funds in and out of a mobile casino account. Some involve the divulgence of more personal and financial information than others. One of the least invasive ways is a method known as Pay by Phone billing.
What are Pay By Phone Deposits?

Pay by Phone is an instant payment option that allows mobile casino customers to issue a deposit directly through their smartphone. The deposit amount is then attached to their phone bill. There's multiple benefits to issuing payments in this manner, starting with the fact that it's absolutely free.
Mobile billing is also among the most secure ways to make a deposit. When using Pay by Phone, you are not required to give the casino operator any sensitive information. All you have to provide is the amount you want to deposit, and your mobile phone number.
When submitting the payment, you'll receive an SMS text message asking you to confirm or deny the payment. You'll do this by texting back Y for yes, or N for no. It's that simple.
Pay by Phone works with all service plans, including the 'pay as you go' variety. If you pay your bill on a monthly cycle, the amount of the deposit will be amended to your bill, due on the date of your next scheduled payment.
If you use a pre-paid service, the payment will be instantly taken from your available credit. In this case, you will have to fund enough credit onto your mobile account to cover the cost, before making the deposit. Otherwise, it will be declined.
Mobile Casino Deposits for Android, iOS & More
One of the most convenient aspects of the Pay by Phone mobile billing option is its compatibility with all major operating systems. So long as you have a cellular service provider, you should be able to use it, regardless of whether your smartphone is powered by Android, iOS, Windows Phone, Blackberry, etc.
Pay By Phone Deposit Providers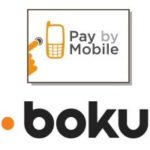 There is currently just one mobile phone billing provider servicing Canadian customers. It's called Boku, and it's been around for years. The company was exclusive to the European market up until 2014, when its services expanded to include the Canadian market.
There's no need to register an account, and it's completely free. To deposit with Boku, navigate to the mobile casino's Banking section, choose Deposit, then look for Boku, or Pay by Mobile, on the menu. They are one in the same. Follow the brief instruction, and you'll be playing for real money in a few moments.
Boku for Deposits Only – No Withdrawals
The only drawback to using Boku mobile casino deposits is that you can't withdrawal your winnings in the same fashion. Pay by Phone is only available for deposits. You'll need to find another method for cashing out your winnings when the time comes.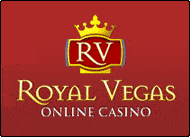 Royal Vegas Canada has been our editor's #1 pick for three consecutive years ! Great compatibility of course (iphones, mobiles and tablets) but also an exciting range of games and promotions. Excellent support teams and quick cashouts… What else to ask for ?