26 Mar
Popular Online Slots Brand gives CEO the boot
3D online slots creator NetEnt fires 6yr CEO Per Eriksson.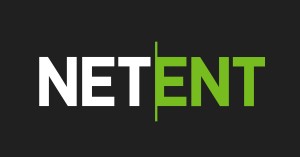 When a business is flagging, there are several ways to go about righting the ship. You can give your employees a swift kick in the rear, demanding increased productivity. You can alter your perspective on the market, seeking out new verticals. Or, you can toss the captain overboard and put a "new driving force" behind the wheel.
Popular online slots creator NetEnt chose that last option. The company held a special board meeting over the weekend to discuss the future of the digital gaming brand. On Sunday, NetEnt announced its decision to fire long-time CEO Per Eriksson, effective immediately.
Eriksson's involuntary leave was supported and confirmed by NetEnt's Chairman of the Board, Vigo Carlund. The brand's overall performance "has not been what it should," said Carlund in a statement announcing the decision.
Chief financial Offer Therese Hillman is filling the shoes of Eriksson as interim CEO until a permanent replacement is found. Don't get too excited though. You won't find listing on the company's career opportunities page for CEO applications.
3D Online Slots Company Seeking New CEO
As of today, the Swedish digital games developer is on the lookout for a leader. The board believes that, despite overall growth of 11.7% to SEK1.62 billion in 2017, Eriksson's focus on "growth-enabling investments" went beyond their means.
Under his leadership, NetEnt invested heavily in the expansion of its Live Casino product, and spent millions to relocate to a bigger office in Malta. The company was also forced to pull operations from three major markets, Australia, the Czech Republic, and Poland, due to legislative changes that now prohibit online casino gambling in those regions.
As a result, the company suffered a 3% loss in the final three months of 2017.
"The Board believes that NetEnt needs a new driving force to reverse the trend and increase the focus on growth," says Carlund. "The value creation potential in NetEnt remains significant. The online gaming market has structural growth driven by the migration from offline to online gaming. The Company has a solid balance sheet and a strong brand name in its segment of the market."
End of an Era for Popular Online Slots Creator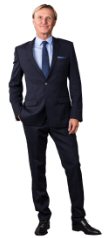 Per Eriksson has a been a staple in the iGaming community since he took on the role of NetEnt CEO back in March of 2012. He came highly qualified, too. In fact, with his background, chances are Mr. Eriksson is going to be scooped up by some other major company long before NetEnt finds a suitable replacement.
After graduating from Stockholm University with a B.Sc in Business Administration in 1985, he joined Siemens Data AB, quickly working his way up the ladder through managerial and director positions. He did the same for Dell from 1996 to 2006, ending a 3 year term as Dell Director to become the new President and CEO of Dustin AB from 2007-2012. He then transitioned to NetEnt CEO from March 2012, right up until yesterday's announcement.
During his tenure, which was quite impressive up until the final quarter of 2017, Eriksson focused on innovation to see the company through great periods of growth. He once said, "innovation is the key… you need to think one year ahead all the time".
Eriksson helped NetEnt develop into a premier 3D online slots creator, spearheading projects like Jack and the Beanstalk, Drive: Multiplayer Mayhem, and Gonzo's Quest VR, as well as exclusive branded titles, like Jimi Hendrix Slot, Guns N Roses Slot, and Planet of the Apes.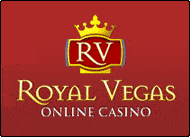 Royal Vegas Canada has been our editor's #1 pick for three consecutive years ! Great compatibility of course (iphones, mobiles and tablets) but also an exciting range of games and promotions. Excellent support teams and quick cashouts… What else to ask for ?
(Remember to gamble responsibly)