29 Mar
Gambling Myths: Online Casinos are for Big Spenders
Are online casinos for high rollers only?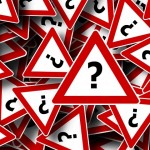 There's a common gambling myth going around that online casinos are only good for big spenders. That is absolutely not true. In fact, casual gamblers are often better off playing online for a host reasons. Not that high rollers shouldn't play online; there are advantages for them, too. But online casinos are excellent at catering to ever player type (of legal age, of course).
This myth stems from the stigma placed on physical gambling establishments. If you've ever walked into a land-based casino and found yourself feeling intimidated by the crowds and big bettors at the tables, you know what I'm talking about.
There was a time when I felt intimidated by the minimum $5 stakes at the blackjack tables. I distinctly remember avoiding blackjack, playing only slot machines, because I only had $50 to work with. The thought that my trip could be over after just 10 hands kept me from even trying.
That was many years ago. Shortly thereafter, I discovered online casinos. That's when I realized just how welcoming they are for recreational, modest-budget players.
Online Casinos are Suitable for Everyone
No matter what type of player you are, or what size bankroll you posses, you'll find a lot of benefits to playing online. I'll go over just a few of them for three distinct player types.
Online Casinos for High Rollers
If you're a big spender, you probably know that land-based casinos deliver some nice perks. Free hotel rooms and/or upgrades, free meals, free access to amenities, etc. If your a really big spender, they may even offer to fly you into town on a private jet!
These perks are great, and obviously something online casinos can't match. They don't have hotels, dining, or a physical location for that matter. But they do offer some other interesting incentives for high-level VIPs. You can earn much better cash back rewards than low-level players, and partake in regular exclusive promotions with generous reload bonuses, free slots spins, valuable prize raffles, etc.
Online Casinos for Casual Gamblers
If you've felt the sting of intimidation at a land-based casino, you'll be glad to know that there's no such issue playing online. You don't have to dress fancy or wave big bills around the get service. You can play in your underwear, depositing just $10 at a time, if it suits you.
That $10 will go a lot further too, especially if you enjoy table games. First of all, you'll get a deposit bonus, often doubling that to $20. Secondly, table games like blackjack and roulette offer stakes starting at just $0.10, $0.50, or $1 at most, depending where you play. You get the same great entertainment, at a fraction of the cost.
Low on Cash? Play Online Casinos for Free!
Now here's something you absolutely cannot do at land-based casinos. The online variety will let you play for free, for as long as you want, anytime you want.
Aside from live casino tables and maybe progressive jackpot games, you'll have access to the full game variety. And don't worry about running out of those free-play credits. They'll give you more in an instant, with no limitations. (Unlike those social casino games for mobile, where they want you to buy extra chips. No, thank you!)
So don't buy into this common gambling myth. Everyone is welcome. Online casinos are for high rollers, casual gamblers and even those who can't fit real money games into their budget.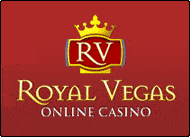 Royal Vegas Canada has been our editor's #1 pick for three consecutive years ! Great compatibility of course (iphones, mobiles and tablets) but also an exciting range of games and promotions. Excellent support teams and quick cashouts… What else to ask for ?
(Remember to gamble responsibly)