2 Apr
Mobile Gaming vs Mobile Gambling
Gaming vs Gambling Apps for Mobile Smartphones and Tablets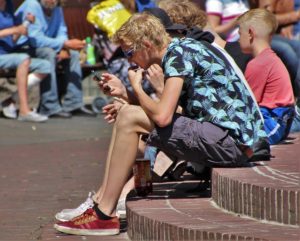 When we think of mobile gambling, our minds immediately wander to games that involve monetary risk, with the chance to win a higher monetary reward. Whether it's casino games like slots, blackjack or roulette, betting on the ponies or a sports contest, or a multi-player game of Texas Holdem; there should be no mistaking the meaning of "gambling".
What about mobile gaming, though? What comes to mind when you hear this term? You might envision the same types of casino or poker games. More likely, your mind may stray to whatever social game you've been playing on your smartphone or tablet lately. Angry Birds, Candy Crush, Words with Friends, Clash of Clans, Fortnite… there are literally millions of them I could name here.
Gaming vs Gambling Apps for Mobile
The distinction between the two classifications may seem obvious. But it's not so cut and dry as you might assume. With mobile games being so abundant these days, the word 'gambling' doesn't always suggest risk, unless it's paired with the words "real money". At the same time, provincial governments in Canada (and pretty much everywhere else in the world) prefer to use the word "gaming", because it sounds less associated with a vice.
The end result is mass confusion for players of all types of games; those seeking out pure, risk-free entertainment, and those who would prefer a little extra thrill by way of real money gambling apps.
Basically, "mobile gaming" can mean anything, whereas "mobile gambling" is any traditional type of wagering game, either for fun, or real money.
Why Governments Call Gambling "Gaming"
As you've surely noticed in today's society, people have a propensity to get offended. The word gambling tends to offend people, too. Why? Because so many people associate gambling with something bad. Instead of a simple form of paid entertainment, it's considered a vice. Gaming, on the other hand, sounds like something fun; something people can enjoy without judgment or guilt.
Governments already catch enough flack from religious groups and anti-gambling crusaders for profiting from the activity. In order to appease the masses, they had two options. One, they could prohibit gambling, losing the millions worth of revenue it generates. Two, they could try to paint a prettier picture of it. Unwilling to give up that revenue, they chose the second route, thus gambling became gaming.
Why "Real Money" Matters in Gambling Apps
While we all know gambling refers to games with risk and potential reward, you can't always trust app developers to follow that code of reference. To test that theory, go to Google Play and search "gambling". You'll find thousands of apps in the queue, but very, very few that provide a real money option.
If you play some of them, you'll also find that every single one – whether there's real money gambling involved or not – wants you to spend cash. Those 'free' gambling apps only give you so many 'free' credits to work with. If you run out, they'll offer you all kinds of promotional discounts to purchase more. Or, you can wait however long it takes to naturally generate free credits. They essentially prey on the impatience of the gaming populace, and believe me, it works.
At least with real money gambling apps for mobile, you know what you're getting into. You know how much you're willing to deposit to play, and that you have a real chance of winning something in return.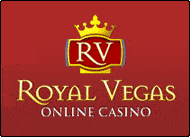 Royal Vegas Canada has been our editor's #1 pick for three consecutive years ! Great compatibility of course (iphones, mobiles and tablets) but also an exciting range of games and promotions. Excellent support teams and quick cashouts… What else to ask for ?
(Remember to gamble responsibly)