10 Apr
Best New Mobile Mega-Phone: Samsung Galaxy S9+ or Pixel 2 XL?
Mobile casinos games just got bigger! Samsung S9+ vs Pixel 2 XL
Desktop, laptop, smartphone, or tablet – what's the better choice for gamers? It really depends on the type of games, and the need for portability. Real money mobile casinos are easily accessible on any device, leaving it up to the user to decide. For most, portability matters, as does security. Tablets often require WiFi hotspots on the go. So in that regard, smartphones are the clear winner.
Last month, Samsung released its latest and greatest smartphone. The Samsung Galaxy S9 Plus hit shelves in Canada on March 16, 2018. But what about the Google Pixel 2 XL, released several months prior on October 19, 2017?
Mobile Casinos Games just got Bigger!
These are two distinctly fabulous smartphones. Each has a sizable display with ultra-high resolution for crystalline graphics. Both are packed with powerful processors for ultimate performance. Anyone looking to purchase the best new mobile mega-phone would do well to own either of these modern marvels of technology.
If you're reading this now, I'd be willing to bet you're in the market to buy one of them. But which one? These two mobile beasts have a lot in common. Of course, there are some differences that may sway you in one direction or another. Let's have a look…
Samsung Galaxy S9+ vs Google Pixel 2 XL
Screen Size and Display
The S9+ has a 6.2" screen, accompanied by the brand's trademark beveled-edge Infinity Display and 18.5:9 aspect ration. The Pixel 2 XL is comparable, but comes in slightly smaller (yet bulkier) at 6" with 18:9 aspect ration.
Processor, Storage and RAM
Performance-wise, they are both monsters. But again, the S9+ edges out the competition a little. The earlier release of Pixel 2 XL left Goggle opting for the Qualcomm Snapdragon 835 processor, while Samsung was able to install the newer Qualcomm Snapdragon 845. Furthermore, the P2-XL only comes with 4GB RAM, while the S9+ features 6GB.
OS and Features
These competitor brands each come with the latest Android 8.0 Oreo installed. It's got a super clean and user friendly interface. Their features, however, are farther apart. The Pixel's Bixby assistant clearly operates on a learning curve. It takes some time to become familiar with, although its 'squeeze the phone' activation is a plus. Google Assistant is more advanced in some ways, and equally accessible via voice commands. The S9+ also wins out in most personalization and customization features. Google, however, offers access to millions of unique stock photos.
Hardware and Battery Life
These smartphones both have great stereo speaker sound. Only the S9+ continues to offer a 3.5mm headphone jack, though. For its rival, you'll need to use Bluetooth or a USB-C dongle. P2-XL gets the nod on battery life, with a slightly better 3,520mAh over Samsung's 3,500mAh. Google's version also uses less battery during standard tasks, lasting as long as 1.5 days. Samsung's mobile beauty tends to drain much faster, especially in the sunlight, although it does pack in numerous ultra-power saving features.
Security and Safety
Both offer fingerprint scanners and facial recognition, but only the S9+ provides an iris scanner (and its vastly better than its predecessors). Samsung also wins in the safety category, but not by much. The S9+ has better dust and water resistance, rated IP68, meaning it can survive submersion in up to 1.5 meters of water, for up to 30 minutes. The Pixel 2 XL has an IP67 rating; surviving at depths of 1 meter for 30 minutes.
And Finally… Pricing!
The Google Pixel 2 XL comes in 64GB and 128GB versions, with prices starting at CA$1,159. The Samsung, available in 64GB, 128GB and 256GB, wins by cost comparison, starting at CA$1,100.
Which one is right for you? You may already have a preference between tried-and-true Samsung Galaxy brand, and the more recently evolved Google Pixel. If not, don't worry. You really can't go wrong either way. Both are performance ninjas for playing mobile casino games. The choice is your…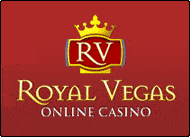 Royal Vegas Canada has been our editor's #1 pick for three consecutive years ! Great compatibility of course (iphones, mobiles and tablets) but also an exciting range of games and promotions. Excellent support teams and quick cashouts… What else to ask for ?
(Remember to gamble responsibly)