17 Apr
How to Protect your Mobile Casino Accounts
Choosing a strong password and other techniques to ensure a secure mobile casino experience.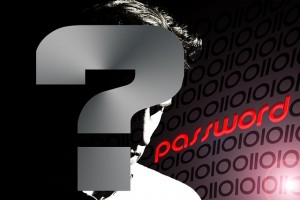 Online gambling has been around for more than two decades now. Over time, enhancements to security protocols have done wonders for market growth. But as the mobile casino industry continues to blossom, concerns over the safety of accounts are on the rise.
What most people believe to be a security issue on the operator's is often a misconception. The truth is, most people whose accounts are compromised could have prevented the situation themselves. Security starts on the operator's end, but must follow up with the user.
3 Paths to a Secure Mobile Casino Experience
There are three very simple steps you can take to protect your mobile casino account(s). For total peace of mind, do not skip any of these steps!
#1 Sign Up with a Reputable Operator
Do not sign up and deposit with the first mobile gambling site you come across. Likewise, don't just go for the one with the highest bonus offer, either. Take you time to research some websites before registering an account.
Look for mobile casinos that have a solid reputation for integrity and longevity in the marketplace. This will ensure the operator is doing its part to keep your account and sensitive information secure.
#2 Choose a Strong Password
Choosing a strong password is paramount to a secure online gambling experience. It needs to be unique, and one that no hacker, or hacking program, can easily break. According to the Center for Internet Security in New York:
"A strong password consists of at least 10 characters and includes a combination of uppercase and lowercase letters, numbers, and symbols. A unique password is a password that is only used with one account."
Be careful about using correctly spelled words, or replacing letters with a symbols that looks like the correct letter. For example, changing "password" to "p@ssw0rd" is easy for any brute force hacking program to discover. Don't capitalize the first letter and throw a random symbol on the end either, such as "Password~".
CIS recommends making up a sentence that corresponds with the password's use. For example, "This is my secure password for Royal Vegas mobile casino." The password would be "Timsp4RVmc." Note the capital letters, the replacement of "for" with "4", and the period at the end. This technique can make for a very strong password that even brute force programs would have a very hard time cracking.
Follow these guidelines unerringly, and do not forget to use a unique password. Never, ever use the same password for any online account you register that involves the process of facilitating monetary transfers.
#3 Log Out Every Time
Finally, make sure you log out of your mobile casino account every single time you finish a session. We love our mobile devices, and the fact that they store our passwords for us. We press the Facebook or Twitter icon, and we're automatically logged in. We open email, and it loads right up. But saving your mobile password and loading the app instantly is a terrible idea.
What happens if you lend your phone to someone, and they decide to tap that icon? Now they can gamble away your entire bankroll. They may not even realize it's real money they're betting with, thinking it's just another game app. Even worse, what if a child gets hold of it?
You may not want to manually type that password every single time you launch the app. But in the long run, a secure mobile casino experience depends on you, and how determined you are to keep it safe.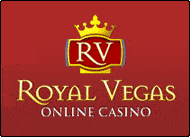 Royal Vegas Canada has been our editor's #1 pick for three consecutive years ! Great compatibility of course (iphones, mobiles and tablets) but also an exciting range of games and promotions. Excellent support teams and quick cashouts… What else to ask for ?
(Remember to gamble responsibly)