3 May
Mobile Gambling Games to see 18% Increase by 2025
Analysts predict continual growth for mobile and tablet gambling games and apps.
Years ago, skepticism was the prominent attitude of industry analysts when predicting the future of mobile gambling games. Would they catch on, and if so, would they last, or become just another fad in the historical timeline of millennial trends? Today, there's nothing skeptical about it. Analysts are forecasting a brilliant future for mobile gambling, with nothing but high-angling arrows in the charts.
This morning, a new report is surfacing from QY Research. The outline, Global Mobile Gambling Market Research Report 2018, calls for continual growth in an industry whose performance has already been impressive. QYR is forecasting another rise in mobile gambling in 2018, with "CAGR of +18% by 2025".
Growth in Mobile and Tablet Gambling Games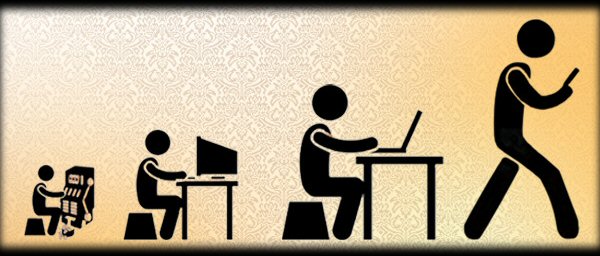 Since the advent of the first "smartphone" in 2007 (Apple iPhone), followed by Android phones and an array of tablet additions a few years later, advancements in mobile technology have been consistent, to put it mildly. Every year, consumers are bombarded with bigger, better, faster, higher-quality and more aesthetically appealing devices. Mobile is the present and future of all foreseeable technology.
Every capable industry is capitalizing on that fact to the fullest. Where online casinos drew a vast clientele, the mobile industry is attracting a whole new generation of gambling enthusiasts. Growth in this market has surged exponentially for the last five years, and shows no sign of slowing down anytime soon.
What are Mobile Gambling Games and Apps?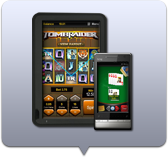 If you've ever played any type of gaming app on your phone – social media is crawling with them! –gambling games are quite similar. The only difference, really, is that players can wager real money, and win real money, on gambling apps, whereas social apps are completely free to play. The social variety offer in-app purchases, of courses, but whether you spend money to play or not, you won't ever be able to withdrawal cash winnings.
Mobile and tablet wagering comes in a mass variety of betting options. Anything you can bet on in the physical word – and more – is available in mobile format. These include racing, sports, poker, bingo, lottery, arcades, skill games, and of course every casino game under the sun. There's even virtual sports and classic competitive games like chess, checkers, hearts, dominoes, backgammon. The list goes on forever.
Mobile and Tablet vs. PC and Console Games
Since video gaming consoles and PC computers first came along, gamers have claimed a rightful place in society. But, as researchers point out, these games aren't like mobile games. Sure, the variety might be similar, but they offer a completely different experience, thereby attracting a whole new genre of players.
QYR notes, "console games are all built for dedicating blocks of time in your home". Players know they are going to spend a considerable amount of time in each game session. Mobile gambling and gaming, however, is something players typically enjoy on the go, playing in spurts. At any moment, a user can tap the power button to put the device and game into standby, slip their smartphone in their pocket and carry on with their day.
Because of this, QYR says, "Mobile developers must master a more complicated user ecosystem and gaming's context within that." That is the challenge faced by today's developers of mobile and tablet gambling games and apps. It's one they'll have to tackle head-on, and if history has taught us anything, the top competitors in this industry will do an immaculate job of it.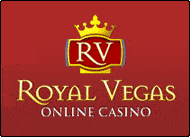 Royal Vegas Canada has been our editor's #1 pick for three consecutive years ! Great compatibility of course (iphones, mobiles and tablets) but also an exciting range of games and promotions. Excellent support teams and quick cashouts… What else to ask for ?
(Remember to gamble responsibly)