9 May
Desktop Casinos are Good, but is Mobile Better?
Compare & Contrast: Desktop vs Mobile Casino Games Online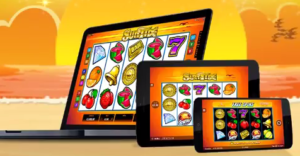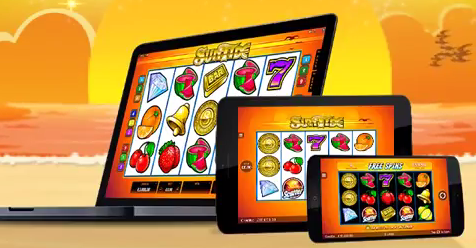 Think back to years ago, when you were in the higher grade-school levels; particularly on the subject of Reading. One of the tasks I dreaded most was what my 7th grade teacher, Mrs. Lambert, called 'Compare and Contrast'. If you remember this as well as I do, you know the purpose is to take two items, then find all of the similarities and differences between them.
Now that I'm grown, I can finally admit that all of our grade school teachers were right. Yes, there will come a day when you need to know this. Today, my friends, is that day. Because today, we're going to compare and contrast desktop and mobile casinos.
Please note that, for this article, "desktop" is an umbrella term that refers to both desktop and laptop computers, while "mobile" references all smartphone and tablet devices.
Desktop vs Mobile Casino Games Online
If you're familiar with online gambling, you probably know that you can play casino games on a desktop computer at home, or on a smartphone or tablet mobile device from anywhere you have access to the internet. And while desktop casinos are good, some say mobile casinos better.
We'll take a close look at some of their most significant similarities, and the differences that set them apart. Let's start with the comparison category.
Comparable Aspects of Desktop and Mobile Casinos
These two gaming avenues have a lot in common. These days, thanks to HTML5 technology, just about every online casino offers both desktop and mobile access, with or without a download. Likewise, software suppliers develop their games for dual optimization.
Players can register an account and login from any device, navigating the game menus and playing a wide assortment of titles. The choice of free player or real money play is available, irrespective of operating system.
The graphics are equally appealing, as well. Many games designers are using the latest technology to accommodate 4K resolution, so the capability of your chosen desktop or mobile device will ultimately determine the aesthetic appeal of the games.
For real money players, payments are now easily made via desktop or mobile. The same could not be said a few years ago, but now, banking options are equally secure and convenient on both.
Contrasts between Mobile and Desktop Casinos
The differences between the two aren't so far reaching these days. The most notable is portability; the sheer convenience of mobile gambling. Mobile players can spin the slots reels or toss chips on the tables from virtually anywhere in the world, with a simple tap or swipe of their finger. Desktop players are restricted to their home, or the portability of their laptop and WiFi.
In desktop's defense, however, the game variety is much larger. Mobile players have a less diverse selection of games to choose from. It's not a small collection, mind you, but only desktop players can download a full casino client, granting access to hundreds, if not thousands of gaming titles. It's not necessary to download the software, and the game selection for desktop users will be larger either way, but it is an option.
For some, desktop gaming is easier on the eyes, too. Admittedly, the reduced screen size, especially on smartphones, can make it more difficult to see and tap all betting options. Generally, the higher the graphic resolution, and more accurate the calibration, the easier it becomes. If you plan on playing mobile casino games online, it's a good idea to pay a little more for a higher quality smartphone or tablet.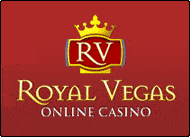 Royal Vegas Canada has been our editor's #1 pick for three consecutive years ! Great compatibility of course (iphones, mobiles and tablets) but also an exciting range of games and promotions. Excellent support teams and quick cashouts… What else to ask for ?
(Remember to gamble responsibly)